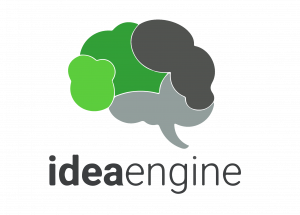 Need help developing a business idea?
Curious about entrepreneurial opportunities?
Want to be your own boss?
SIGN UP TODAY!
IdeaEngine is FastStart's free, online program designed to help student entrepreneurs focus solely on business idea generation, refinement, and development. Students from any DC program can sign up at any time. This is the first step of the FastStart Program, where we take you from developing your business idea to pitching it – in just three modules!
IdeaEngine Program Information
The program is delivered online through DC Connect. Students will be immediately registered for the course after having an initial meeting with the Entrepreneurship Coordinator. To sign up for IdeaEngine, send an email to FastStartDC@durhamcollege.ca.
The 'Pitch'
At the conclusion of the IdeaEngine Program, you will have a developed idea that you are ready to pitch. After your successful pitch you will be immediately funneled into the one-on-one coaching stream, where you will meet with FastStart's staff and faculty program advisors to work on your Business Model, build your brand, and design the marketing materials you will need for your business launch.