ALUMNI OF DISTINCTION AWARDS
The Alumni of Distinction award honours the extraordinary contributions Durham College (DC) graduates make to society while achieving career success.
Recipients are selected based on professional, community and personal accomplishments, contributions to the advancement of DC, and the geographic (regional, national, and international) scope of impact for their achievements.
Congratulations to DC's 2021 Alumni of distinction recipients
The following awards were presented at the Spring 2021 virtual convocation.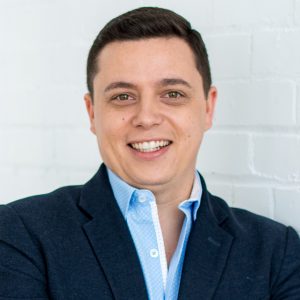 Thomas Coughlan '05 Business Administration- Accounting
As the founder of Coughlan Realty Ltd, Thomas was quick to become amongst the top 1 per cent of Realtors® in the GTA and is recognized as one of the top Brokers in the Durham Region. He provides mentorship to other agents and brokers across the community, sharing best practices and leadership techniques to enhance the industry in its entirety. 
During his time at DC, he served as vice-president of the Durham College Student Association (DCSA), followed by two consecutive terms as president, leading the DCSA through many positive changes, including the $14-million Athletic Complex expansion and adapting the UPASS (Universal Bus Pass) for all full-time students at DC and the University of Ontario Institute of Technology (now Ontario Tech University). He also served a three-year term on the DC Board of Governors.
Thomas has held multiple positions on Parliament Hill most notably assistant to the Honourable Jim Flaherty and issues manager for Government of Canada during the economic crisis in 2013.  He has supported the community in many ways including giving major gifts to Kids' Safety Village of Durham Region, donating to various community charities and making a recent pledge to the new Durham Region Hospice. He currently serves on the Board of Directors for the WindReach Farm Foundation.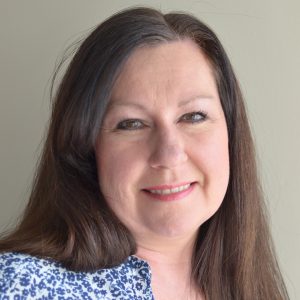 Tamara Dus '93 Registered Nursing
Tamara is a progressive and innovative health care leader with particular expertise in collaboratively steering system transformations. A passionate clinical professional, she also focuses on achieving positive stakeholder outcomes for sustainable health care practices to meet community needs.
As Director, Health Services, for University Health Network (UHN), Tamara's responsibilities include working with a team to support 16,000 employees, more than 1,200 physicians, and more than 8,000 students and volunteers to develop, implement and evaluate a robust health and wellness strategy at the UHN. She also leads the COVID-19 employee response team at UHN and is co-leading the provincial pilot vaccination roll out to support Ontario's immunization strategy for vaccine clinics. She administered the first vaccine in Ontario.
Previously, Tamara held a variety of roles during her 24 years at Lakeridge Health including registered nurse; Manager of Clinical Trials and Systemic Therapy, Durham Regional Cancer Centre; Clinical Director of the Central East Regional Cancer Program and Durham Regional Cancer Centre; Interim Clinical Director of Womens and Children's program; as well as the Clinical Director Emergency, Critical Care and Central East Prehospital Care Program.
In addition to work in hospitals, Tamara has worked at both Durham College and Ontario Tech University, teaching in nursing programs, in the community and with the Department of Public Health at the Regional Municipality of Durham.
Her passion lies in supporting community wellness by implementing health education and communication strategies, influencing the development and revision of public policy and building capacity within individuals, families, groups and communities.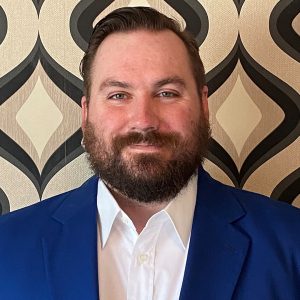 Stuart Petrie '14 Mechanical Engineering Technology
As an employee of Sperry Rail Services, the global leader of railroad flaw detection, Stuart quickly moved up the ranks. He began his career as chief operator travelling across the country finding and removing defects that have the potential to derail a train, shut down our economy and ultimately cost human lives. From there he was promoted to field manager of Operations for Western Canada where he oversaw the staffing, operation and continued quality improvement of the majority of the Canadian fleet. 
When Sperry opened its first training facility in Canada, Stuart was assigned as the technical trainer where he developed the Canadian Training Centre and curriculum; he continues to oversee its operation.
Stuart was also chosen to pursue his Level III Certification in Ultrasonic Testing and is now Non-Destructive Testing operations manager responsible for administering certifications and ensuring compliance with regulations. He is also responsible for the Verification Department worldwide, dedicated to performing rail flaw detection as part of the non-stop testing process.
In addition, he is designing training materials for operator improvement and advancement in the European Union, and the UK, as well as for new operators of Sperry's equipment in South Africa. He is also creating and amending materials to comply with national and international standards in Australia.
Stuart serves on DC's Non-Destructive Evaluation Program Advisory Committee, and regularly recruits DC grads to work for Sperry Rail across Canada.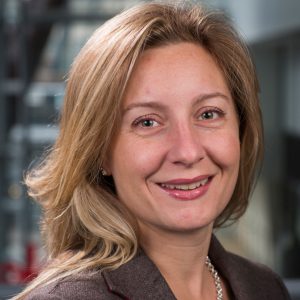 Caroline Wright

'96 Sport Management
Caroline is a seasoned sports marketing professional with expertise in marketing creative, operations, retail and venue strategy. As a leader at Maple Leaf Sports & Entertainment (MLSE), one of the world's premier sports and entertainment organizations, her current portfolio includes leading the operations of all of MLSE's facilities including Scotiabank Arena, BMO Field, Coca-Cola Coliseum, BMO Training Ground, and OVO Athletic Centre.
MLSE is the parent company of the Toronto Maple Leafs (NHL), Toronto Raptors (NBA), Toronto FC (MLS), Toronto Argonauts (CFL), Toronto Marlies (AHL), Raptors 905 (NBAGL), TFC II (USL) and Raptors Uprising Gaming Club, the Toronto Raptors Esports franchise in the NBA 2K League.
Caroline is a blood donor, volunteers with MLSE Foundation, has volunteered for Habitat for Humanity, where she traveled to New Orleans with MLSE to assist in the rebuild after Hurricane Katrina, and most recently volunteered her time to support MLSE in serving up to 13,000 meals a day to front-line workers and shelters due to the pandemic.
In 2018, MLSE presented Caroline with the company's MVP Award for leading the building conversion of the Air Canada Centre to Scotiabank Arena. She is still overseeing the next phase of the project to its full re-imagination.
Most recently Caroline was recognized by Sports Business Journal as one of fourteen women overseeing every aspect of their facilities among the 144 stadiums and arenas from seven U.S. and Canadian team sports leagues (NFL, NBA, MLB, NHL, MLS, WNBA and NWSL), ranging from maintenance and renovation projects to booking and budgeting.