Alumni benefits
Congratulations on achieving this important milestone. Now that you've earned your credential, you may be wondering what comes next?
As new alumni, you will continue to have the support of your Durham College (DC) family while transitioning into the next phase of your life.
Make sure to stay in touch with us by updating your alumni record.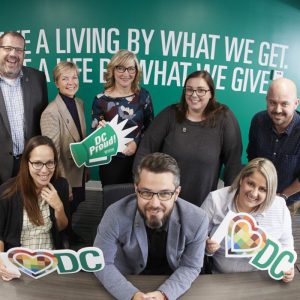 The Durham College Alumni Association (DCAA)
Now that you have graduated, you're officially part of the DC alumni family, which is more than 95,000 members strong. This also means you've become a lifetime member of the DCAA.
The DCAA is responsible for offering programs and activities that serve alumni while supporting and helping to improve the college.
Please watch the video above to learn more about the benefits of becoming a DC alumni, which includes discounts at restaurants and stores; savings on insurance rates; a discounted membership to the Campus Recreation and Wellness Centre; access to Career Development Services and more.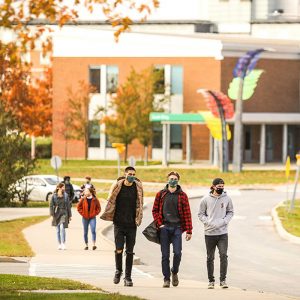 FURTHERING YOUR EDUCATION
Did you know you can leverage your DC education to earn a degree in less time?
Through a number of partnerships and agreements with institutions across Ontario, Canada and abroad, DC has established opportunities for you to further your education and gain advanced standing towards a degree.
To learn more about transfer opportunities available with your completed credential, please visit our transfer guide.
If you have any questions, please feel free to connect with our Pathways department at pathways@durhamcollege.ca.
If you are interested in furthering your education at DC, check out our graduate certificate programs or reach out to our Recruitment team at recruitment@durhamcollege.ca to learn more about any of our 140+ programs.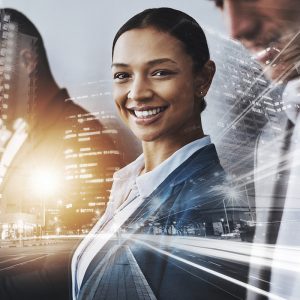 Professional and Part-time Learning
DC's Centre for Professional and Part-time Learning (PPL) delivers quality programs and courses to individuals who are looking for professional development opportunities, as well as to students seeking credit towards a post-secondary credential.
With market-driven programming focused primarily on the areas of health, technology, business, education and training, languages, and specialized trades, PPL offers more than 1,000 courses and 75 programs across a broad range of disciplines. Expert faculty provide students with flexible learning opportunities via in-class, online and hybrid delivery.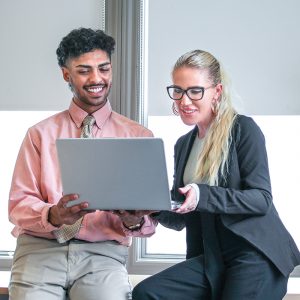 STARTING YOUR CAREER
You have a credential and relevant experience. What's next on your path towards your dream job? As alumni, you have full access to DC's Career Development services for life. Our coaches can help you:
Discover which employers are hiring and how to apply.

Translate your academic experience into resumes, cover letters and portfolios.

Prepare for job interviews and achieve success in the workplace.

And so much more.
In addition to the services above, DC's Hired Portal allows alumni to:
View job postings and employer links.

Book coaching appointments.

Sign up for career events and activities.

Access resources to assist with career development needs.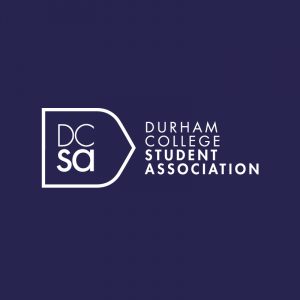 Durham College Student Association (DCSA)
The Durham College Student Association (DCSA) is the independent student association representing all DC students, and offers additional services to alumni, including:
Mental Health Support
DC graduates have access to both the I.M. Well app and DCSA outreach services for six months after they graduate. We are here to support your transition. Please email: outreachdcsi@durhamcollege.ca.
EXTENDED HEALTH AND DENTAL BENEFITS
Coverage is available 12 months after your first day of classes*.
If you want to confirm eligibility, please email donna.judson@durhamcollege.ca.
*Certain exceptions apply.
Grad Photos
Capture your great achievement with graduation photos. Each photo opportunity includes a minimum of nine poses that can be viewed and ordered online. To sign up:
Visit Lassman Studios.
Enter "durham" in the school ID.
Click on the date/time that works best for you and confirm.