Awards
In keeping with the Durham College (DC) values of integrity, transparency, respect, equal access, diversity, personal and team accountability and collaboration, we are pleased to recognize students who, during their academic careers, have demonstrated these values in a variety of ways.
Graduates from this fall's convocation are eligible for the Governor General's Academic Medal and Durham College Medals that will be awarded at Durham College's spring 2022 convocation ceremonies.
2021 Fall Award Recipient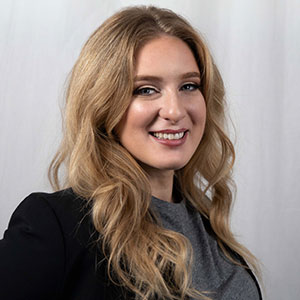 Durham College Alumni Association (DCAA) LEADERS OF THE FUTURE
This award is presented annually by the DCAA to graduating students who have demonstrated consistent and outstanding leadership both inside and outside of the classroom.
It recognizes graduates who utilize their leadership skills to make valuable contributions to the enhancement of student life on campus. Award recipients demonstrate their leadership skills across a variety of activities and support their peers throughout their time at DC.
Jenna Peace - PR and Strategic Communications