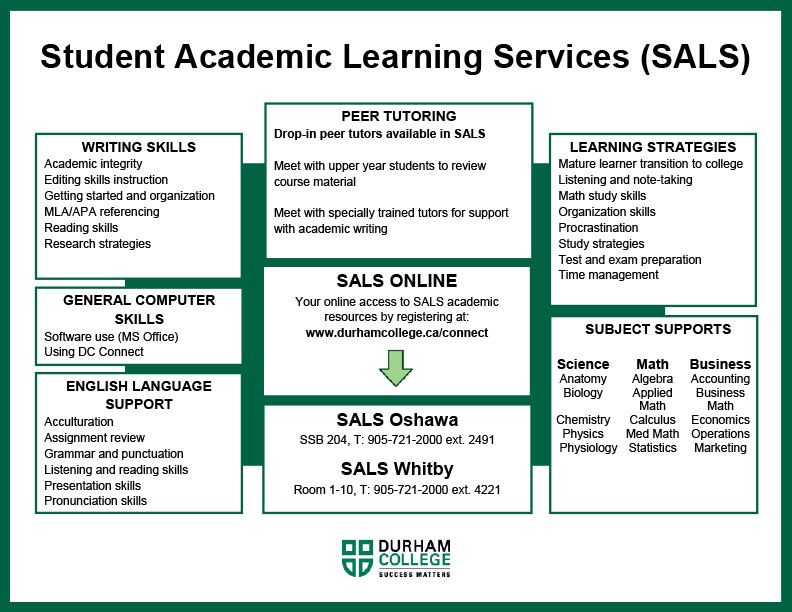 SALS Support Videos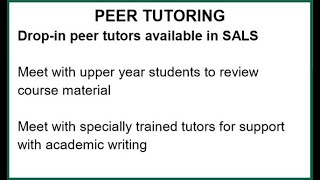 Peer tutoring
Drop in peer tutors available in SALS
Meet with upper year students to review course material
Meet with speciality trained tutors for support with academic writing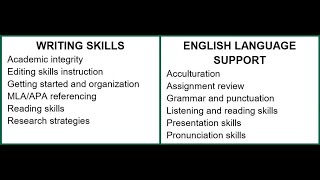 SALS Writing and English Language
Academic integrity
Editing skills instruction
Getting start and organized
MLA/APA referencing
Reading skills
Research strategies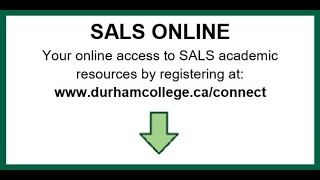 SALS ONLINE
8 SALS ONLINE units

Videos and tip sheets

Workshop modules

Practice tests and quizzes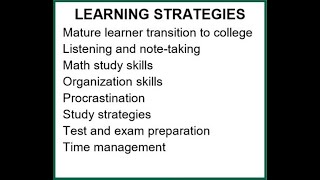 SALS Learning skills
Mature learner transition to college
Listening and note taking
Math study skills
Organization skills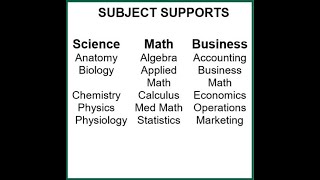 Policies
SALS PEER TUTORING POLICY
Students must cancel a session with their peer tutor no later than 7 a.m. on the day of the session.
Students who fail to cancel by 7 a.m. will be considered a No Show and will be charged $15 to their student account.
If a second No Show occurs, students will be charged another $15 to their account and peer tutoring privileges will be forfeited for the remainder of the semester.
Students who have forfeited their peer tutoring privileges will still be able to meet with staff, attend tutorials and workshops, and access SALS ONLINE resources.
SELF-DISCLOSURE AND CONFIDENTIALITY
Academic assignments, course progress, and matters of a personal and private nature can be discussed with SALS staff or tutors. Your discussion with staff and tutors will be considered confidential with three exceptions:
When staff or tutors believe you may be at risk of harm to yourself or someone else
When staff or tutors become aware that a crime has been committed
When you communicate or do something that is a violation of college policy
We take your well-being and your right to privacy seriously. We also take our responsibility to uphold academic integrity standards seriously.
We encourage you to review and become familiar with Durham College's academic policies and procedures in your student handbook or online at: www.durhamcollege.ca/policies