BARBADOS
Durham College (DC) spearheaded a multi-stakeholder Leadership Development and Change Management Project in the secondary and post-secondary education system in Barbados. The initiative is intended to support the Government of Barbados' Human Resource Development Strategy with an emphasis on improving the quality and relevance of secondary education and the effectiveness of technical vocational education and training. This project was part of the Skills for the Future Program with funding from the Inter-American Development Bank, in partnership with the Government of Barbados.
DC's goal was to build transformational leadership skills necessary for driving change at the TVET institutions towards improving the quality and relevance of training provided, in tune with international best practices. DC hosted and trained 25 mid-level managers from both secondary and post-secondary educational institutions tasked with managing and implementing organizational and systemic change processes within their institutions. The training programs were tailored to each change management project that included topics such as: competency-based teaching and learning; recruitment and bridging programs for secondary to post-secondary training; quality assurance and curriculum development methodology; and industry engagement and work integrated learning.
One of the biggest successes and important components for sustainability of results, outside of the transfer of skills in the thematic areas of training, was the communities of practice the stakeholders built amongst themselves. Constant communication and engagement within this group will support to foster long-term relationships, sharing of lessons learned and on-going trouble shooting of challenges, while also fortifying the leadership approach of future senior leaders in Barbados education system.

GUYANA
In response to the growing needs of Guyana's auto industry, which has seen a significant increase in the number of cars with new electronic systems, DC, in partnership with College of the North Atlantic (CNA) and the Fisheries and Marine Institute of the Memorial University of Newfoundland worked with the Government Technical Institute, a vocational institute in Georgetown, Guyana. Together they developed a new, labour-responsive Automotive Electronics Technician program. The three-year project was conducted in conjunction with Colleges and Institutes Canada (CICan) and funded by Global Affairs Canada.
Through extensive consultation and collaboration, the partnership has achieved great success. This includes supporting local partners in modernizing their automotive curriculum through industry engagement and faculty technical skills development; supporting GTI in building sustainable relationships with internal and external stakeholders; and focusing on building the leadership skills of the female-headed management team, including the drafting and implementation of their institutional strategic plan.
PERU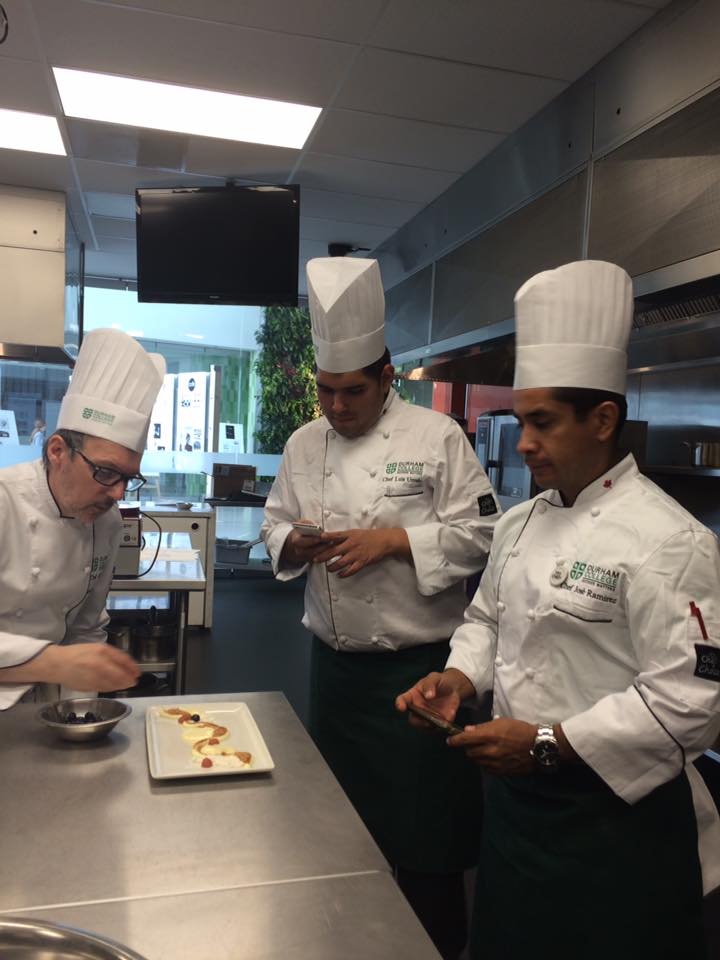 Culinary, hotel and tourism industries are booming in Peru. To meet this demand, DC worked alongside faculty at Centro Experimental de Formación Profesional (CEFOP), a technical and vocational college in Trujillo, to implement innovative and creative culinary and teaching practices using new and existing technology.
By engaging local industry leaders in the development and implementation of new curriculum, DC helped to ensure graduates receive high-quality education that aligns with specific market needs. DC's support has helped to facilitate the CEFOP in establishing consistent integrated work learning opportunities for their culinary students, while also formalizing ongoing skills upgrading for their faculty members.
DC also supported the CEFOP in adopting a locally-relevant approach to DC's 'field-to-fork' practices through the design and implementation of an urban garden. Through the integration of concepts of environmental sustainability throughout the new curriculum, students are learning the biological, cultural and social meaning of the food they cook with, while the CEFOP's restaurant, El Señorial, adapts its menu to incorporate the daily harvest.
VIETNAM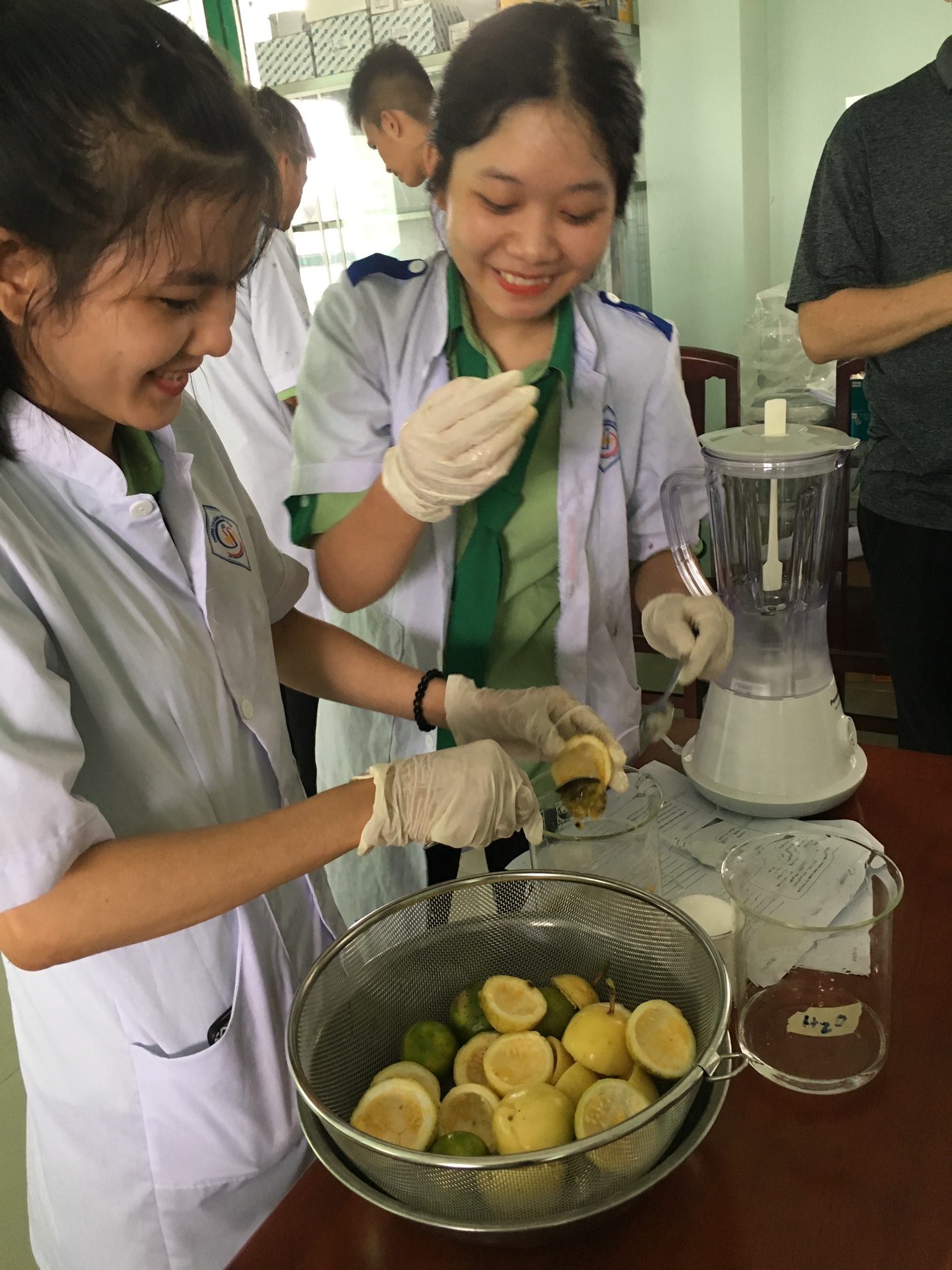 Under a 4-year partnership with Hau Giang Community College (HGCC), DC leveraged the success of its evidence-based practices by supporting the development of a new, locally relevant curriculum development model for community colleges in Vietnam.
By sharing its expertise in the Food and Pharmaceutical industry, DC provided capacity-building workshops to guide HGCC in the development of robust new program development methodologies and practices that support the college in delivering industry-responsive programming.  DC also provided support in developing institutional expertise in competency-based, applied teaching and learning practices, including a robust technical skills training program in the area of Food and Pharmaceutical. Project components also included imparting strategies for increasing student recruitment and retention; improving access to marginalized groups through career guidance and enhanced programs and services; and building long-term, sustainable relationships with local industry.
This partnership was part of a larger Skills for Employment initiative lead by Agriteam Canada Inc and funded by Global Affairs Canada, which included two other partnerships between Niagara College and College of the North Atlantic with different Vietnamese colleges.