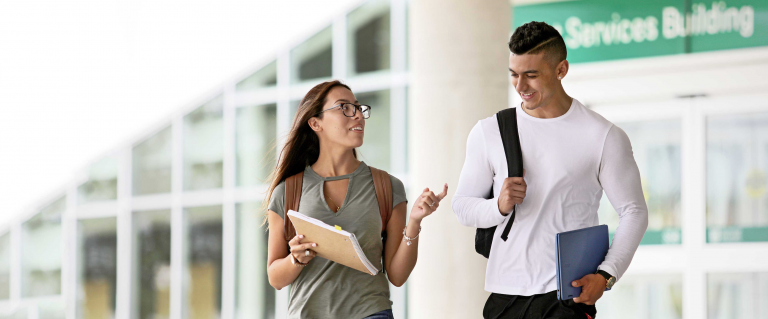 Don't meet the English language requirements?
Durham College has pathway partnerships with several English as a Second Language (ESL) schools throughout Canada. Students who do not meet their English language requirements can apply to learn English at one of our partnered schools until they reach the required level to transfer to Durham College.
The English Language Centre (On-Campus)
DC shares our Oshawa campus with The English Language Centre (ELC), an ESL school developed and managed by Ontario Tech University. The ELC provides a language pathway for students who meet the academic requirements for admission but require additional English language training. Qualified students will receive conditional admission to their Durham College diploma or certificate program at the same time as they receive admission to the ELC.
For more information, please visit https://durhamcollege.ca/elc
English Language Partners (Off-Campus)
Durham College also recognizes the qualifications awarded by several English-language schools located off-campus. Qualified students of these schools are offered conditional acceptance to post-secondary studies based on their successful completion of the relevant program without any other English proficiency test result(s).  Students should contact the schools to obtain more information about the relevant programs.