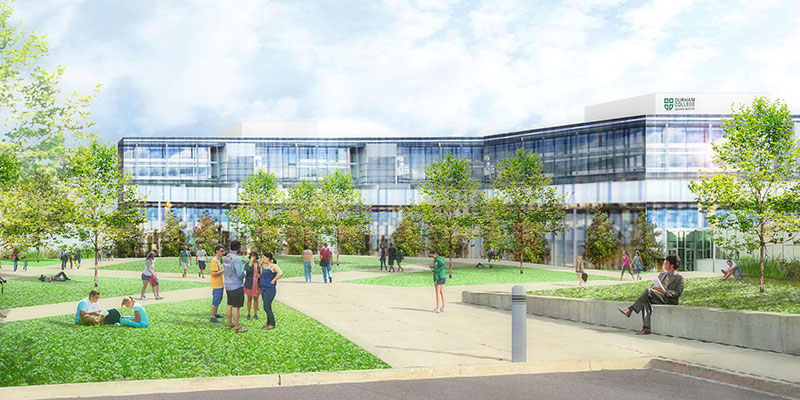 BUILDING SOMETHING AMAZING
A new multi-level, 75,000-square-foot-facility, the Centre for Collaborative Education (CFCE) is a legacy project tied to Durham College's (DC) 50th anniversary in 2017. Designed to reflect DC's commitment to working with local business and community partners, it will serve as an educational access point for students while bringing together local, Indigenous and global community groups and members of key business sectors. The CFCE will house the School-College-Work Initiative and affiliated Centre for Success program, the Aboriginal and Student Diversity Centres, Entrepreneurial, Innovation and Creative spaces including the Spark Centre; Global, Open and Collaborative spaces; health science facilities; foundation programs; and collaborative learning and social spaces.
For more information please review: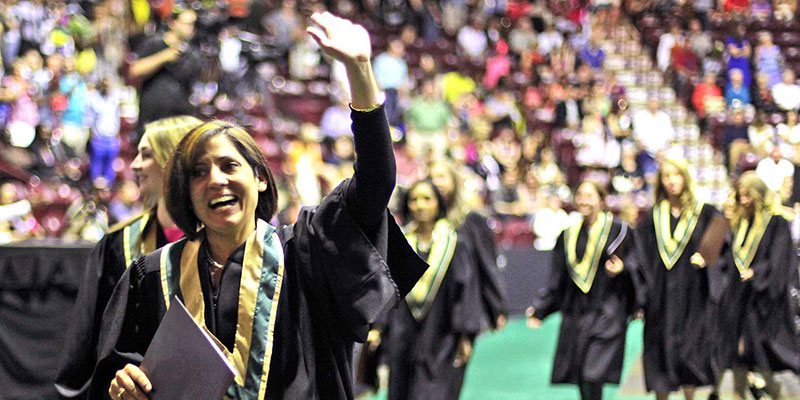 SCHOLARSHIPS + BURSARIES
Durham College (DC) awards $3 million annually for student financial aid.  We are proud to meet the needs of all eligible students who request assistance through our comprehensive bursary program.
In addition, we are proud to recognize academic excellence through our in-course scholarship program. Our goal is to provide $1,000 annually to the top academic performer in each program and $500 to the student with the second highest grade point average. DC also offers a variety of scholarships for students who demonstrate academic or personal excellence (or a combination of both), community involvement and leadership. A full list can be found the Donor Awards webpage.
Donor awards are an ideal opportunity for you to support academic excellence and/or the development of a student in need.
For further information on scholarships and bursaries, please contact the Office of Development and Alumni Affairs at giving@durhamcollege.ca.