Members of the 2020-2021 Board of Governors are: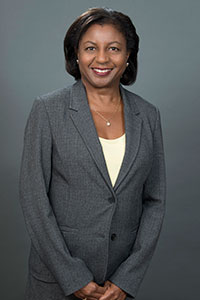 Michele James (formerly Jordan), chair of the Board is the Vice-president, People and Transformation at Scarborough Health Network (SHN).  SHN is Ontario's third largest community hospital. Michele's diverse portfolio includes oversight of the human resources function for the organization's 5,200 employees and 1,600 volunteers. She also provides executive leadership for strategy and transformation. She supports the hospital Board's Governance Committee and the Community Advisory Council.
After several years in the private sector, Michele returned to the public sector joining Rouge Valley Health System in 2008 to develop and execute a strategy for a major organizational transformation. Over the past 12 years, she has provided executive oversight to a variety of clinical and non-clinical hospital programs while also providing leadership on strategic planning and change management.

Michele has worked in the health care sector for 30 years in hospitals, the Ministry of Health and as a health care management consultant. Former roles include associate partner in IBM's health care practice and director of the health care consulting practice at PricewaterhouseCoopers. Michele holds a Master in Business Administration with a specialization in Health Services Management from McMaster University. She also holds a Bachelor of Science in Human Biology from the University of Toronto. She is a Certified Health Executive with the Canadian College of Health Leaders, a graduate of Rotman's Advanced Health Leadership Program and she has earned the Advanced Good Governance certificate. She is also the volunteer Chair of the Advisory Committee for the Black Physicians Association of Ontario. Michele resides in Pickering.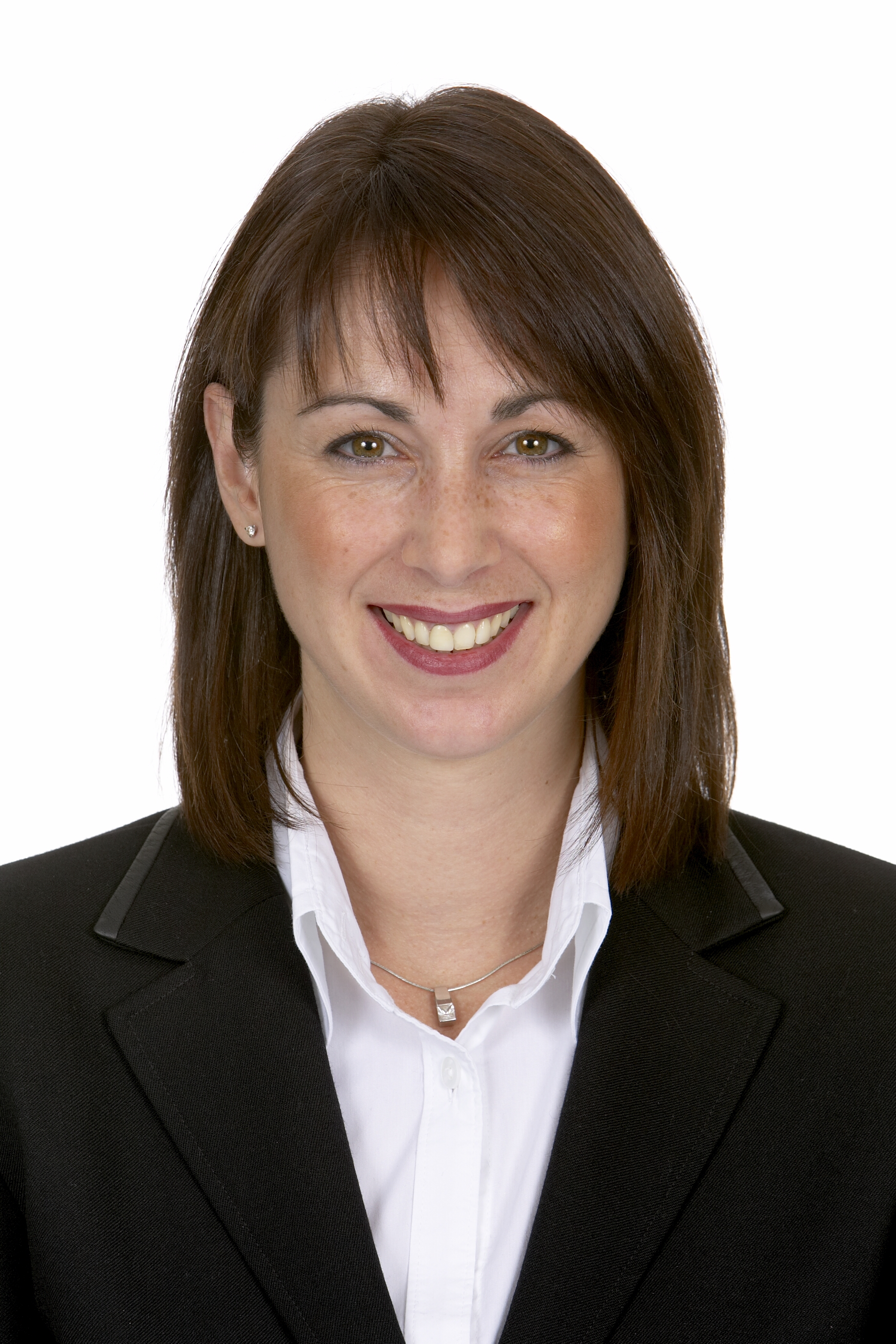 Lisa Allen is the Vice-President, Risk and Internal Controls at Real Matters Inc.
Lisa is a senior enterprise risk professional with over 20 years of experience assisting organizations with governance risk and internal control across multiple industries. Lisa joined Real Matters in June 2016 and worked with the senior leadership team through the IPO and established the organization's risk and internal control functions. Prior to joining Real Matters, she was a Partner in Deloitte's enterprise risk practice and served over 18 years in professional services. Lisa is the past President of the Information Systems Audit and Control Association (ISACA) in Toronto. She most recently served on the board of Luke's Place Support and Resource Centre for Women and Children where between 2007 and 2019 she held several roles including President, Treasurer and Chair of the Audit Committee. Lisa is a Chartered Professional Accountant and obtained a Bachelor of Accounting degree from Brock University.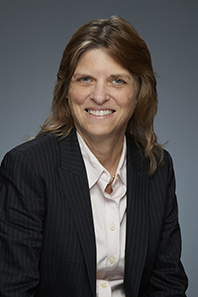 Suzanne Beale is the Commissioner of Public Works at the Town of Whitby and is responsible for the overall direction and leadership of a diverse labour force and Department comprising of various disciplines including asset management, civil engineering approvals, design and construction, traffic operations and transportation planning, parking management, stormwater design and maintenance, fleet repair and management, roads maintenance, forestry, horticulture, parks maintenance, and waste and landfill management.
Suzanne graduated from McMaster University with a degree in civil engineering and business management, and is a professional engineer with 30 years experience. Suzanne has lived in Durham Region since 1991 and is a strong advocate for the community. In her spare time, Suzanne enjoys sailing, tennis and golf and she has travelled to Europe on cycling trips.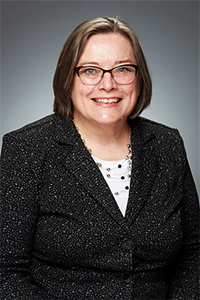 Elizabeth Cowie is the Head, Adjudicative Tribunals and former Vice-President and General Counsel with CPA Ontario, the regulatory body for 93,000 chartered professional accountants in Ontario.
She has a BA and LLB from Queen's University, and an LLM from Osgoode Hall Law School, York University, and has been a member of the Law Society of Ontario since 1984. Over her career, she has been an Assistant Crown Attorney based in York Region, a prosecutor and educator with the Law Society, head of legal services with York Regional Police, and general counsel at the Institute of Chartered Accountants of Ontario.
As Vice-President and General Counsel she was an integral part of conceiving, negotiating, and implementing the unification of the accounting professions in Ontario. During her legal career she has developed specific expertise in governance of not for profit organizations, professional regulation, administrative and corporate law (including privacy, contracts, employment, litigation, intellectual property, risk management, and board advice), change management, and regulatory compliance. A resident of Uxbridge, Elizabeth is active in the community. She has taken on both leadership and front line positions with a number of community organizations, including the Uxbridge Skating and Soccer Clubs, the Uxbridge Chamber Choir, Theatre Aurora, and the York Regional Police Pipe Band, and is a church music director and musician.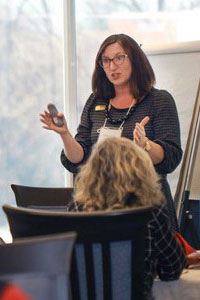 Kelly Doyle is the elected administrative staff member on the Board of Governors.
Kelly began her career with Durham College in 1998 and over the past 20 years feels fortunate to have had a number of rewarding roles at DC. Her Human Resources experience has included benefits and compensation, job evaluation, recruitment and selection, health and safety, employee orientation, professional development, employee wellness and employee engagement.  At the regional and provincial level, Kelly has been an active member of numerous college and community committees and is often asked to facilitate at conferences. Kelly's passion for facilitation and building strong teams shows each time she is working with DC employees or community partners. Her facilitation experience spans from strategic planning to goal setting, emotional intelligence and personality assessments such as DiSC, Strengths and Personality Dimensions, all of which she is certified to deliver. Kelly is the manager, Employee Engagement and Development at Durham College and feels very proud to represent her colleagues as the Administrative Staff Governor.
Kevin Griffin is the elected academic staff member on the Board of Governors.
Kevin started with Durham College in 2003 as full-time faculty teaching in the Paramedic program. Kevin spent 20 years working as a Paramedic for Toronto and the Region of Durham Paramedic Services. Throughout his career he has been involved in many quality assurance processes including work with the Canadian Medical Association and Accreditation Canada. He completed a Masters degree in 2005 where he researched the use of simulation in continuing medical education for paramedics. Kevin has held many roles at Durham College including lab coordinator, research coordinator, program coordinator, comprehensive program review facilitator and begin my sixth year as an internal Governor.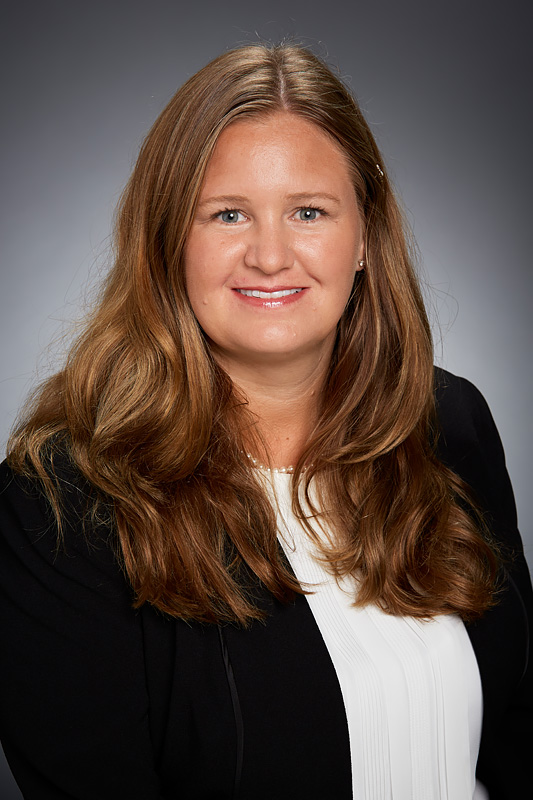 Kristi Honey, vice-chair of the Board is the Chief Administrative Officer for the Township of Uxbridge, a leading a leading northern municipality in the Region of Durham.
Kristi has over 20 years' executive leadership in both the private and public sector, including starting a global consultancy that grew to a multi-million dollar enterprise, recognized by Microsoft as a top 5% global partner.  Kristi is a graduate of Durham College and was recognized as an Alumnus of Distinction.  She also holds a Bachelor of Management and Masters of Business Administration degree.
Kristi is an active volunteer within the community supporting causes that promote human rights and environmentalism. She was recognized for her efforts by Women of Influence in their Global Series as one of Canada's leading women driving equality, diversity, and inclusion nationally and internationally.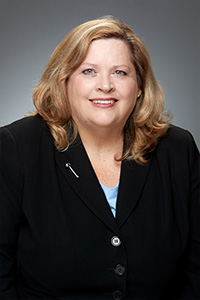 Gail Johnson Morris is the President and CEO of LeaderLink, a boutique strategy consultancy that supports boards and executive teams to build strategic capacity.
Dr. Gail enjoys teaching in the Faculty of Business MBA program at Athabasca University. She taught many proud Durham College grads at Trent University's School of Business. Known as a transformational change agent, Dr. Johnson Morris held c-suite and corporate director roles at global financial services and health-science companies during her successful 30-year corporate career. Dr. Gail advocates for practical, applied education, and life-long learning. She holds a BA (York), MBA (Royal
Roads), and a DBA (Walden University). A published author and award-winning thought-leader, Dr. Johnson Morris serves as an independent corporate board member. Dr. Gail, her husband Frank Morris and their rescue puppy Moxie, enjoy living, working, and trail walking in Durham Region.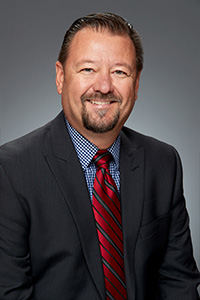 Robert Lanc is the Vice-President of Canadian Commercial Product Management at Drive Medical Canada Inc.
As a Durham College graduate, Robert has 25 years of progressive experience in the Durable Medical Equipment field, where his current portfolio includes all aspects of Canadian operational strategies, Health Canada regulations, category management and profitability of over 2500 medical devices. He also works directly with numerous national and provincial health agencies, ensuring their ability to deliver medical devices to patients upon discharge from hospital. Robert has lived in Durham for most his life, where in his spare time, he's had the privilege of coaching both at the recreational and competitive league for hockey, baseball and soccer. Most recently, Robert earned his Grade 5 Soccer Referee license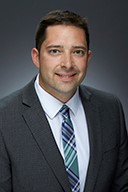 Bart Lucyk is the elected support staff member on the Board of Governors.
Bart joined Durham College in 2002 as a logistics support worker. The son of a 30-plus year employee of DC, Bart has been involved with many changes at the college over the past 15 years. Bart has been involved with every department and is currently a member of the Union College Committee, Local 353. A lifelong learner, Bart has obtained his Master Certificate in Project Management, and is working towards his AutoCAD certificate. In his spare time, Bart runs a small business doing small construction jobs, and he enjoys rocking out on the bass. Bart is married with two children.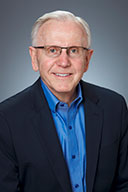 Kenneth Michalko is a consultant in the pharmaceutical research and development industry and has years of experience in identifying and advancing new product opportunities in the context of budget, timelines and technical/scientific deliverables.  Over the last 10 years, Kenneth led project teams to deliver four new prescription products to the Canadian market and bring two additional products to Phase III testing.  Kenneth graduated with a Doctor of Pharmacy from the University of Michigan, a Master of Business Administration from the University of Ottawa and a Bachelor of Science in Pharmacy from the University of Toronto.
Past positions included Chief, Biopharmaceutics Evaluation Division & Acting Chief, GI-Hematology-Dermatology Division, Therapeutic Products Directorate, Health Canada; Director Pharmaceutical Services, Ottawa Civic Hospital Campus; Chief of Pharmacy, Ottawa General Hospital; Ottawa Preceptor, Hospital Pharmacy Residency Programs, University of Toronto & University of Montreal and guest lecturer, Faculty of Pharmacy, University of Toronto & Waterloo University.
Living in Durham Region, Kenneth has given back through volunteering with the Durham Family Court Clinic (2 years), the Pharmacy Examining Board of Canada (10 years) and he was a member of the Biotechnology-Advanced/Chemical Lab Tech Program Advisory Committee at Durham College (2 years).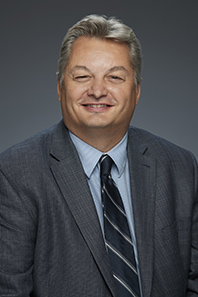 Gary Rose is currently Deputy Site Vice-President (Darlington Refurbishment Project) at Ontario Power Generation (OPG) where he is responsible for project planning and project controls for the Darlington Nuclear Refurbishment program as well as nuclear projects.
Gary has over 32 years of progressive experience within OPG in Corporate Finance and Nuclear; Gary is currently a leader on the Darlington Refurbishment Project. Gary has been with the Refurbishment project since 2008 and was originally responsible for project planning including preparation of the feasibility Business Case in 2009 and the Release Quality Estimate and project approval in 2015 and co-led the completion of the Refurbishment of Unit 2.
From 2006 to 2014, Gary served as a trustee on the Whitby Public Library Board. During this tenure, Gary serviced on all committees and held the position of Vice-Chair and Chairman of the Board. Gary was, and remains, a strong advocate for the library service. Gary also has volunteer experience with Whitby Iroquois Soccer Club on their Board, and Whitby Minor Hockey Association, as a Hockey trainer and team manager for over 8 seasons. Gary is a CPA (Chartered Professional Accountant), holds a Bachelor of Commerce degree and a Project Management Professional designation. Gary lives in Whitby with his wife and three teenage boys, enjoys spending time with family and taking in all that Durham Region has to offer.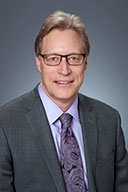 Jim Wilson is the Superintendent of Education with the Durham Catholic District School Board.
In his role as Superintendent of Education, Jim overseas Faith Formation, Ajax Family of Schools, and Continuing Education. Jim also supports the Durham Catholic Parent involvement Committee, Joint Health and Safety Committee, and the Student Senate.
Jim grew up in the Durham Region and is proud that his first post-secondary experience was at Durham College, where he was granted a diploma in Human Resources. He holds a Bachelor of Education from Brandon University and a Bachelor of Economics from Trent University. In addition, Jim holds a Masters in Religious Education from the University of Ottawa. He is an active member of St. Therese Catholic
Church in Courtice where he supports the music ministry and outreach initiatives.
Jim chairs the Governance Review Committee of the Durham College Board of Governors and he enjoys his role as the Durham College Co-Populous Governor on the Ontario Tech University Board of Governors. Jim also serves on the Board of WindReach Farm Board of Directors.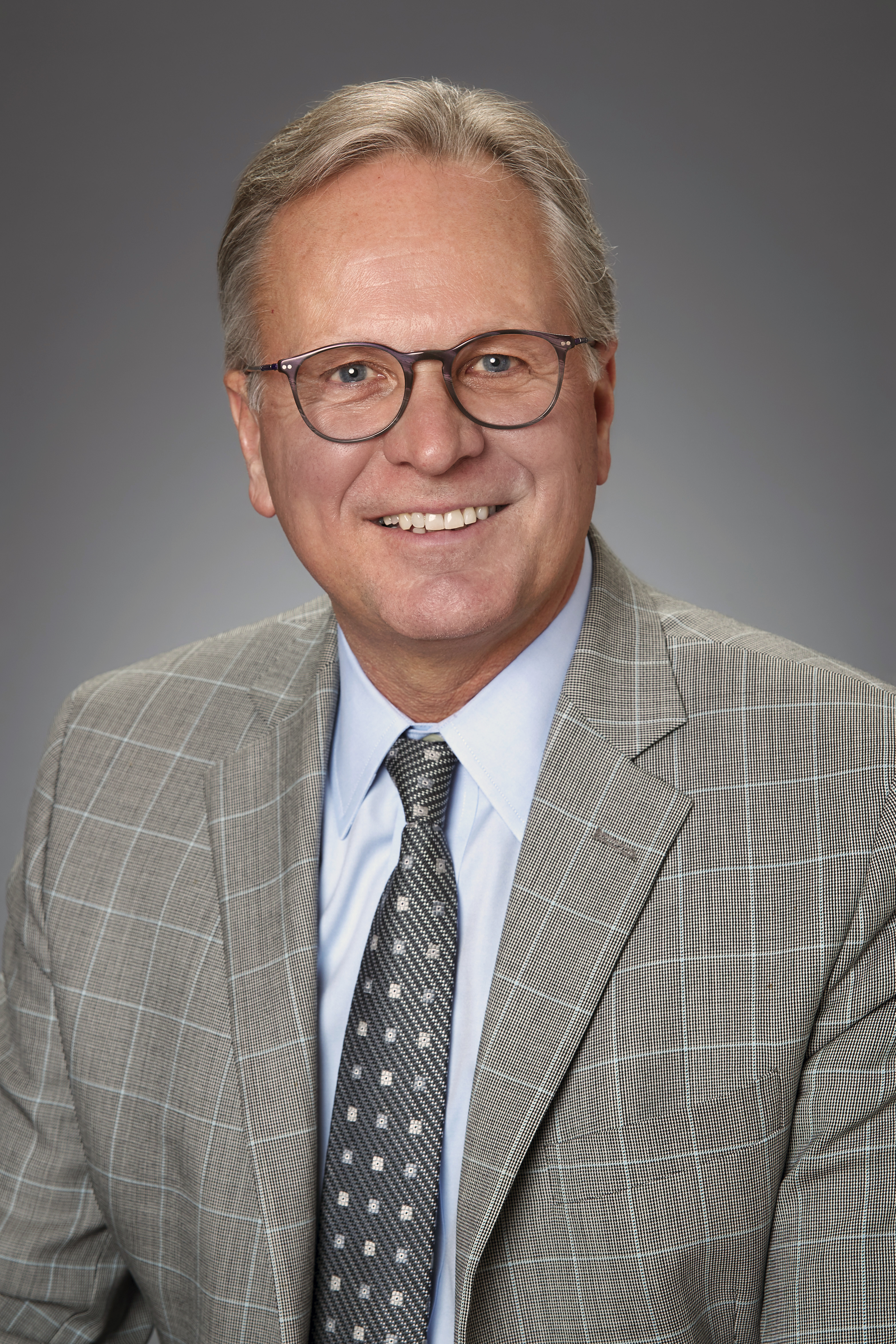 Don Lovisa arrived at Durham College in July 2007 as vice-president, Academic and was appointed president in 2008.
Prior to that, he served as dean of the School of Business, Hospitality and Media Arts at Confederation College in Thunder Bay, Ontario, where he spent more than 20 years in various positions. Lovisa has also worked internationally, consulting and providing training and teaching in the areas of globalization, market-driven economic transition, international trade, and entrepreneurship and business development. Additionally, he has an extensive track record of community involvement and development, including his role as chair of Colleges Ontario and co-chair of the Ontario Council on Articulation and Transfer, an organization dedicated to facilitating the development of transfer pathways among Ontario's publicly funded colleges and universities. Lovisa has a Master's degree in International Management from the University of St. Thomas in Minneapolis, Minnesota, a Bachelor of Arts degree in Sociology from Lakehead University in Thunder Bay, Ontario, and a diploma in Adult Education from St. Francis Xavier University in Antigonish, Nova Scotia.