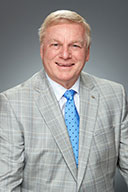 Paul Macklin, chair of the Board is a lawyer, businessman and active volunteer who was born and raised in Northumberland County.
Paul graduated from the University of Windsor, Faculty of Law where he served as student president. He articled at Davies Ward and Beck and practiced law in Toronto and Northumberland County until his election to the Parliament of Canada in 2000. During his two terms in office, Paul was parliamentary secretary to two Ministers of Justice and was honoured with membership to the Queen's Privy Council of Canada. Paul also holds a degree in Arts from the University of Western Ontario and a Master of Laws from Osgoode Hall Law School, York University. He has been a Rotarian since 1975, engaged in many varied economic development initiatives, participated in rebuilding Haiti, served as chair of the 2014 Ontario Parasport Games organizing committee, and has been engaged for six years with Northumberland United Way including acting as its treasurer and co-chairing the 2015-16 Campaign. Paul and his wife have three children and ten grandchildren.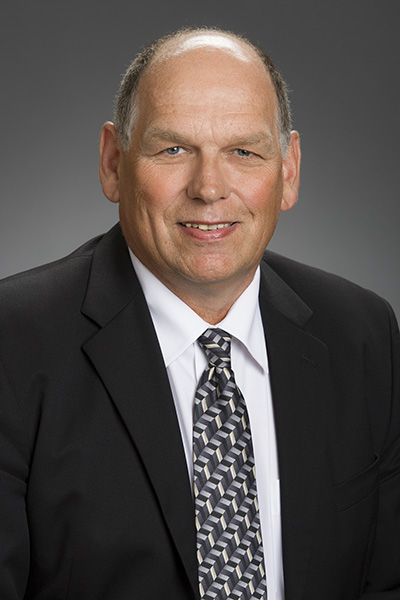 Ivan DeJong, vice-chair of the Board is co-owner of Youngfield Farms in Nestleton, which was started by his family in 1953.
Currently, he and his brother run the large farm in Durham Region growing corn, soybeans and wheat. Youngfield Farms has won numerous awards, both locally and nationally, in recognition of their commitment to embrace and promote best practices in environmental sustainability in agriculture. Ivan has been involved in many local organizations including the Durham Agricultural Advisory Committee, the Durham College Community Choir, and the Canadian Food Grains Bank. Ivan is also an active member of Hope Christian Reformed Church in Prince Albert. In 2013, Ivan received the Diamond Jubilee Medal for community service. Ivan has lived his entire life in Durham Region, having been born and raised on a dairy farm. He graduated from the University of Guelph with a Bachelor of Science degree. He and his wife have four children and one grandchild.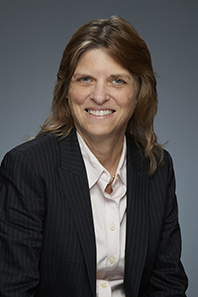 Suzanne Beale is the Commissioner of Public Works at the Town of Whitby and is responsible for the overall direction and leadership of a diverse labour force and Department comprising of various disciplines including asset management, civil engineering approvals, design and construction, traffic operations and transportation planning, parking management, stormwater design and maintenance, fleet repair and management, roads maintenance, forestry, horticulture, parks maintenance, and waste and landfill management.
Suzanne graduated from McMaster University with a degree in civil engineering and business management, and is a professional engineer with 29 years experience. Suzanne has lived in Durham Region since 1991 and is a strong advocate for the community. In her spare time, Suzanne enjoys sailing, tennis and golf and she has travelled to Europe on cycling trips.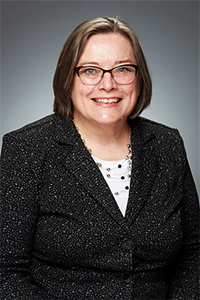 Elizabeth Cowie is Vice President and General Counsel with CPA Ontario, the regulatory body for 90,000 chartered professional accountants in Ontario.
She has a BA and LLB from Queen's University, and an LLM from Osgoode Hall Law School, York University, and has been a member of the Law Society of Ontario since 1984. Over her career, she has been an Assistant Crown Attorney based in York Region, a prosecutor and educator with the Law Society, head of legal services with York Regional Police, and general counsel at the Institute of Chartered Accountants of Ontario.
In that latest position she was an integral part of conceiving, negotiating, and implementing the unification of the accounting professions in Ontario. During her legal career she has developed specific expertise in governance of not for profit organizations, professional regulation, administrative and corporate law (including privacy, contracts, employment, litigation, intellectual property, risk management, and board advice), change management, and regulatory compliance. A resident of Uxbridge, Elizabeth is active in the community. She has taken on both leadership and front line positions with a number of community organizations, including the Uxbridge Skating and Soccer Clubs, the Uxbridge Chamber Choir, Theatre Aurora, and the York Regional Police Pipe Band, and is a church music director and musician.
Kevin Griffin is the elected academic staff member on the Board of Governors.
Kevin joined Durham College in 2003 after spending 12 years as a paramedic in both Toronto and Durham Region, and continued working part-time for the Region of Durham until 2011. Kevin is the coordinator of the paramedic programs, has co-chaired Durham College's Academic Council and served as research coordinator for the School of Justice and Emergency Services. Kevin holds a Bachelor of Science degree from Brock University, a Master of Arts degree in community college education from Central Michigan University and is a graduate of Centennial College's Paramedic program. Kevin's two children attend Durham College and Cathie, his spouse, works at the UOIT library.
Michele James (formerly Jordan) is the Vice-president, People and Transformation at Scarborough Health Network (SHN).  SHN is Ontario's third largest community hospital with three acute care facilities in Scarborough.  Michele's diverse portfolio includes oversight of the human resources function for the organization's 5,200 employees and 1,600 volunteers.  She also provides executive leadership for strategy and transformation. Other responsibilities include Organizational Development, Diversity & Inclusion, Enterprise Risk Management, Privacy and Spiritual Care. She supports the Board's Governance Committee and the Community Advisory Council.
After several years in the private sector, Michele returned to the public sector joining Rouge Valley Health System in March 2008 to develop and execute a strategy for a major organizational transformation. A key component of this strategy was the deployment of Lean Thinking making the hospital one of the first in Ontario to implement a hospital-wide Lean improvement program. Over the past 10 years, she has provided executive oversight to a variety of clinical and non-clinical hospital programs.
Michele has worked in the health care sector for 30 years in hospitals, the Ministry of Health and as a health care management consultant. Former roles include associate partner in IBM's health care practice and director of the health care consulting practice at PricewaterhouseCoopers. Michele holds a Master in Business Administration with a specialization in Health Services Management from McMaster University. She also holds a Bachelor of Science in Human Biology from the University of Toronto. She is a Certified Health Executive with the Canadian College of Health Leaders, a graduate of Rotman's Advanced Health Leadership Program and she has earned the Advanced Good Governance certificate. Michele James chairs the Governance Review Committee of the Durham College Board of Governors.  She is also the volunteer Chair of the Advisory Committee for the Black Physicians Association of Ontario.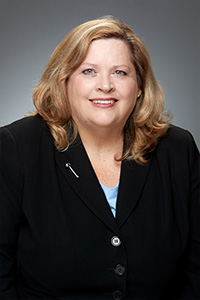 Gail Johnson Morris is the President and CEO of LeaderLink, a boutique strategy consultancy that supports boards and executive teams to build strategic capacity.
Dr. Gail teaches in the Faculty of Business MBA program at Athabasca University and the School of Business BBA program at Trent University. Several of her Trent Durham students are proud Durham College grads. Known as a transformational change agent, Dr. Johnson Morris held c-suite and corporate director roles at global financial services and health-science companies during her successful 30-year corporate career. Dr. Gail is a big advocate for practical, applied education and life-long learning. She holds a BA (York), MBA (Royal Roads), and a DBA (Walden University). A published author and award-winning thought-leader, Dr. Johnson Morris's research focuses on applied leadership and fostering successful strategic change. Dr. Johnson Morris is an independent corporate board member and serves on educational and social justice boards. Dr. Gail, her husband Frank Morris, and their rescue puppy Moxie, enjoy living in Durham Region's beautiful hamlet of Claremont, Ontario.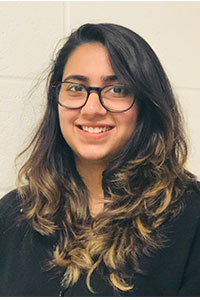 Navleen Kaur  is a Durham College student in her 2nd year of the Fitness and Health Promotion program. As an international student, Navleen came to Canada in 2016 to pursue higher education. In India, Navleen completed high school majoring in chemistry, physics and biology.  Raised by a single mom who is a school principal and mentor, Navleen learned kindness, humility and how to handle difficult situations.  Navleen is an extrovert, who believes in setting goals and accomplishing them.  Guided by a positive attitude, Navleen seizes every opportunity that comes her way and she enjoys learning new things. Anyone wishing to contact Navleen can email her at navleenkaur@dcmail.ca.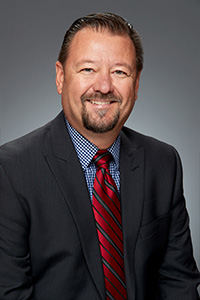 Robert Lanc is the Vice President of Marketing, Regulatory and Customer Experience at Drive Medical Canada Inc.
As a Durham College graduate, Robert has 25 years of progressive experience in the Durable Medical field, where his current portfolio includes all aspects of Canadian operational strategies, category management and profitability of over 2500 medical devices. He also works directly with numerous provincial health agencies, ensuring their ability to deliver medical devices to patients upon discharge from hospital. Robert has lived in Durham for most his life, where in his spare time, he's had the privilege of coaching house league and rep hockey, baseball and soccer.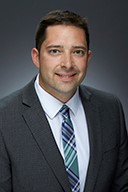 Bart Lucyk is the elected support staff member on the Board of Governors.
Bart joined Durham College in 2002 as a logistics support worker. The son of a 30-plus year employee of DC, Bart has been involved with many changes at the college over the past 15 years. Bart has been involved with every department and is currently a member of the Union College Committee, Local 353. A lifelong learner, Bart has obtained his Master Certificate in Project Management, and is working towards his AutoCAD certificate. In his spare time, Bart runs a small business doing small construction jobs, and he enjoys rocking out on the bass. Bart is married with two children.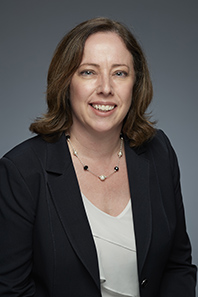 Debbie McKee Demczyk is the elected administrative staff member on the Board of Governors.
Debbie joined Durham College in 2006 where she serves as dean, Office of Research Services, Innovation and Entrepreneurship. She is responsible for institutional research to support academic quality and decision-making; applied research to stimulate local innovation and provide experiential learning opportunities for students; and entrepreneurship services to support students interested in starting businesses. As a member of the Academic Leadership Team, Debbie has acquired an extensive knowledge of the college's vision, mission, and strategies. Her work with community organizations, including the Region of Durham, Spark Centre, and local companies, provincial and federal funding bodies, as well as her experience on many college system committees and others provides a broad administrative perspective to the Board of Governors.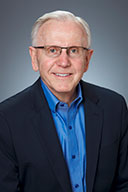 Kenneth Michalko is an executive in the pharmaceutical research and development industry and has years of experience in identifying and advancing new product opportunities in the context of budget, timelines and technical/scientific deliverables.  Over the last 10 years, Kenneth led project teams to deliver four new prescription products to the Canadian market and bring two additional products to Phase III testing.  Kenneth graduated with a Doctor of Pharmacy from the University of Michigan, a Master of Business Administration from the University of Ottawa and a Bachelor of Science in Pharmacy from the University of Toronto.
Past positions included Chief, Biopharmaceutics Evaluation Division & Acting Chief, GI-Hematology-Dermatology Division, Therapeutic Products Directorate, Health Canada; Director Pharmaceutical Services, Ottawa Civic Hospital Campus; Chief of Pharmacy, Ottawa General Hospital; Ottawa Preceptor, Hospital Pharmacy Residency Programs, University of Toronto & University of Montreal and guest lecturer, Faculty of Pharmacy, University of Toronto & Waterloo University.
Living in Durham Region, Kenneth has given back through volunteering with the Durham Family Court Clinic (2 years), the Pharmacy Examining Board of Canada (10 years) and he was a member of the Biotechnology-Advanced/Chemical Lab Tech Program Advisory Committee at Durham College (2 years).
Heather Quantrill, CPA, CMA is Supervisor of the Financial Housing Services unit at the Region of Durham.
She is directly involved in the financial and governance oversight administration of the Social and Affordable Housing Programs. Her team and colleagues work together to ensure compliance with legislated and Council directed housing policies. In its role as the oversight administrator, the Region of Durham provides funding to 43 external non-profit and co-op social housing providers, each with their own Board of Directors, and who in turn provide housing to approximately 6,400 households in the Region of Durham.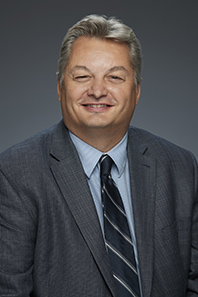 Gary Rose is currently Deputy Vice-President at Ontario Power Generation (OPG) where he is responsible for project planning and project controls for the Darlington Nuclear Refurbishment program as well as nuclear projects.
Gary has close to 30 years of progressive experience with OPG in Corporate Finance and Nuclear. Gary has served on the Product Review Board for the Construction Industry Institute. He is also a member of the Project Management Institute and the Association for the Advancement of Cost Engineering. From 2006 to 2014, Gary served as a trustee on the Whitby Public Library Board. During this tenure, Gary serviced on all committees and held the position of Vice-Chair and Chairman of the Board. Gary was, and remains, a strong advocate for the library service. Gary also has volunteer experience with Whitby Iroquois Soccer Club on their Board, and Whitby Minor Hockey Association, as a Hockey trainer and team manager for over 8 seasons. Gary is a CPA (Chartered Professional Accountant), holds a Bachelor of Commerce degree and a Project Management Professional designation. Gary lives in Whitby with his wife and three teenage boys, enjoys spending time with family and taking in all that Durham Region has to offer.
Steve Stewart is an audit partner with Deloitte.
He has both a Chartered Professional Accountant and Chartered Accountant designations and holds a Bachelor of Commerce (honours) degree from Queen's University. Steve has worked at Deloitte for the past twenty-six years focusing primarily on public sector entities, in the education, health care, local government and not-for-profit sectors. He previously served on the Board of Directors of the Red Cross – Durham Region (president, treasurer), and on the Board of Directors of the Canadian Cancer Society – Lakelands Region (treasurer). Steve chairs the Audit and Finance Committee of the Durham College Board of Governors.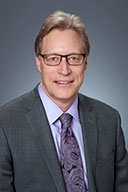 Jim Wilson is the principal, Adult and Continuing Education with the Durham Catholic District School Board, supporting various campuses and sites throughout Durham Region and serving over 9000 students who are furthering their studies in 18 different credit, non-credit, and certificate programs.
Jim is also co-chair of the DCDSB Joint Health and Safety Committee, and is responsible for promotion and monitoring of safety in all schools. As a member of the Welcome Centre Governance Committee, he actively supports newcomer settlement in the Durham Region. Jim grew up in Durham Region and is proud that his first post-secondary experience was at Durham College, where he was granted a diploma in Human Resources. He holds a Bachelor of Education from Brandon University and a Bachelor of Economics from Trent University. In addition, Jim has a Masters in Religious Education from the University of Ottawa. He is an active member of St. Therese Catholic Church in Courtice where he supports the music ministry and outreach initiatives. He also enjoys spending time with family and friends at the cottage.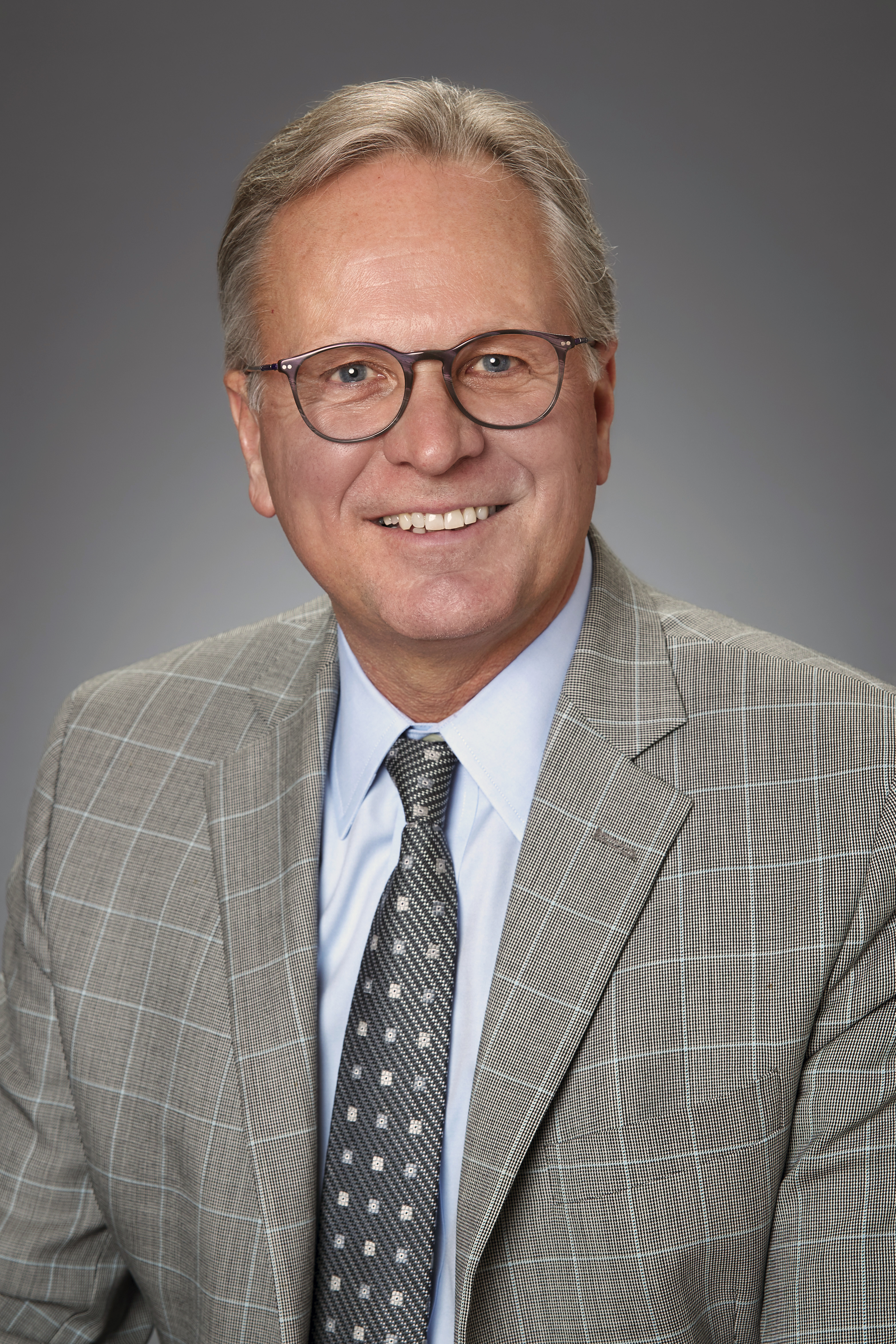 Don Lovisa arrived at Durham College in July 2007 as vice-president, Academic and was appointed president in 2008.
Prior to that, he served as dean of the School of Business, Hospitality and Media Arts at Confederation College in Thunder Bay, Ontario, where he spent more than 20 years in various positions. Lovisa has also worked internationally, consulting and providing training and teaching in the areas of globalization, market-driven economic transition, international trade, and entrepreneurship and business development. Additionally, he has an extensive track record of community involvement and development, including his role as co-chair of the Ontario Council on Articulation and Transfer, an organization dedicated to facilitating the development of transfer pathways among Ontario's publicly funded colleges and universities. Lovisa has a Master's degree in International Management from the University of St. Thomas in Minneapolis, Minnesota, a Bachelor of Arts degree in Sociology from Lakehead University in Thunder Bay, Ontario, and a diploma in Adult Education from St. Francis Xavier University in Antigonish, Nova Scotia.