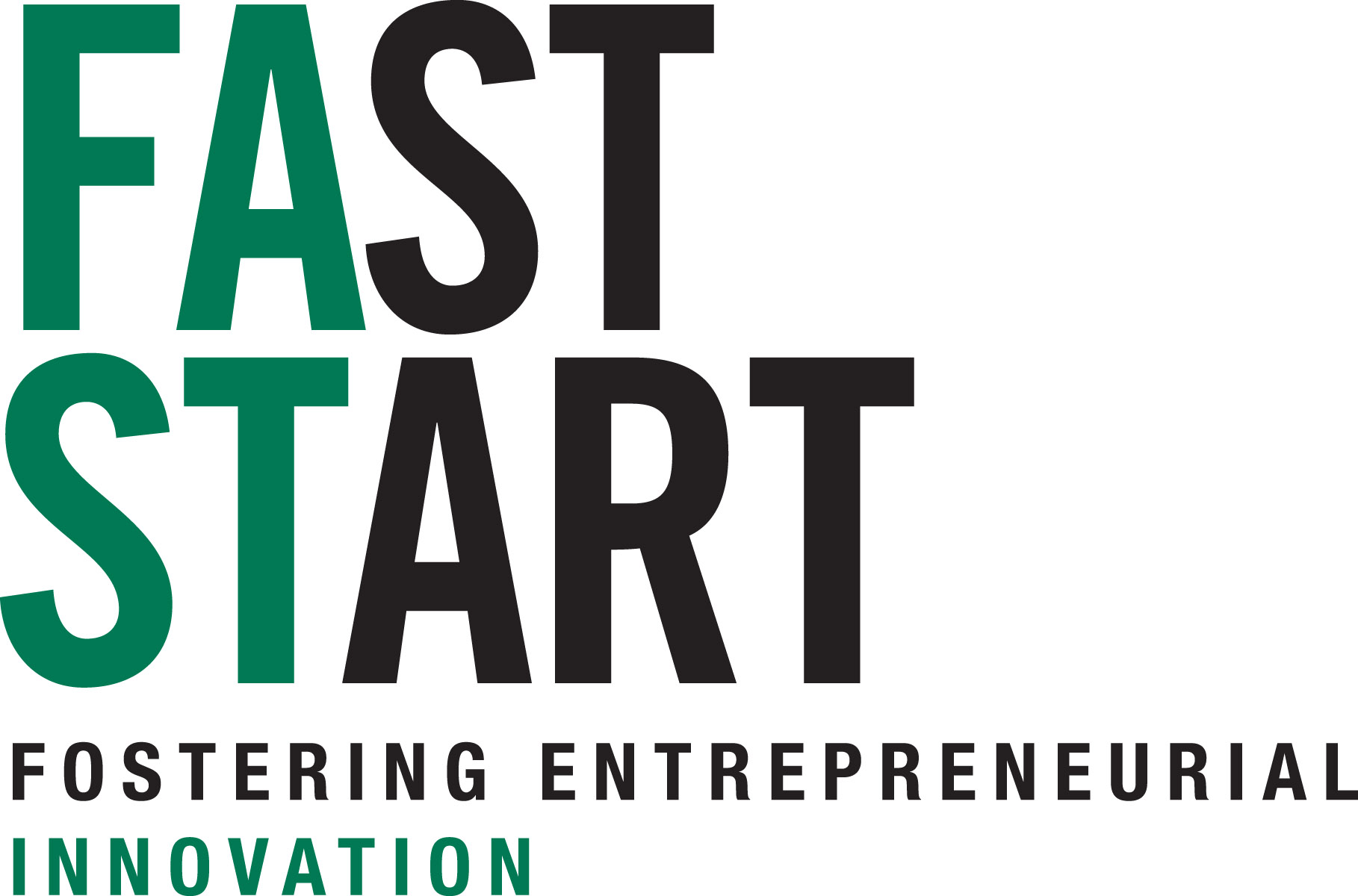 FastStartDC is a free, extra-curricular program offered to students of Durham College. Students from all of DC's programs and from any campus are eligible to participate. The FastStartDC program is designed to help entrepreneurial students develop and launch their own businesses, while they are studying at Durham College.
We provide a rich experience at FastStartDC – students develop valid business ideas, solid business plans and we even help them to curate and build the marketing assets and e-commerce platforms that they need to take their products and services to market – quickly and successfully.
We are currently operating remotely, but you can normally find us in the 360insights Entrepreneurship Centre, located at the beautiful Centre for Collaborative Education! We are open all year-round and when on campus, we are able to provide ample space for our students to work on their business start-ups, collaborate with other student entrepreneurs, and make themselves a hot cup of coffee. We also have a state-of-the-art studio space that can be booked for our student companies audiovisual needs, as well as an innovative 'Meet-Pitch-Play' room and Makerspace where students can pitch ideas to investors, tinker with our Raspberry Pi and Arduino software, rapid prototype with our 3D printers, or host a private boardroom meeting with their team.
FastStartDC offers:
Fun off-campus and on-campus networking events and business idea pitch contests with cash prizes.
FS360 – Our new online program that allows students to work with FastStart in a virtual environment, with 24/7 access, and it is accessible from anywhere in the world.
Business plan preparation and one-on-one coaching with our experienced team of coaches and advisors.
Five industry streams of FastStart programming – Food, Technology, Social Enterprise, E-Commerce and the Arts.
A partnership with Shopify that provides FastStart student entrepreneurs with free access to the e-commerce platform for one year for their own business websites.
Programs throughout the year, such as on online marketplace to sell your products, our workshop series, Pop-Up Markets, and networking events.
Connections to our community program and funding partners, like the Ontario Power Generation's X-Lab, Spark Centre, Futurpreneur Canada, OWNR, or the Business Advisory Centre Durham (BACD), where students can find additional services and support for their businesses.