Michael Williams-Bell
Michael Williams-Bell joined Durham College (DC) in 2015 as a Professor in the Fitness and Health Promotion (FHP) program in the School of Health and Community Services. Prior to joining DC, Michael was a Sessional Instructor in the Kinesiology program at Ontario Tech University teaching courses in Exercise Physiology, Fitness Assessment and Exercise Prescription, and Research Applications. He is passionate about applied research and strives to increase involvement by community partners to collaborate in various research endeavours.
Michael completed his PhD at Ontario Tech in Applied Bioscience in 2016 and received his Bachelor of Science (2005) and Master of Science (2007) from the University of Waterloo. His doctoral work examined the effects of heat stress on cognitive function in professional firefighters using traditional cognitive assessments and developed a serious game to evaluate more realistic decision making tasks. Michael's master's research determined the physical demands and air requirements during simulated firefighting tasks in a high rise structure and subway system. He has also examined the metabolic demands and performance measures of the Candidate Physical Abilities Test. His current work looks to improve the health and safety of the fire service by implementing wearable technology to increase resiliency training to reduce the incidence of injuries and post-traumatic stress disorder. In addition, Michael collaborates with the Game Development programs at DC and Ontario Tech to create gaming technologies to train firefighters in scenarios that they are not able to physically train in due to the dangers of the job.
Michael has published his research in scientific journals and presented his findings at the American College of Sports Medicine's Annual Meeting, the Canadian Society for Exercise Physiology's Annual Meeting, the International Association of Wildland Firefighters' Smoke Symposium and Fire Continuum conferences, the Toronto Global Forum, the Prevention of Work-Related Musculoskeletal Disorders conference, and at fire-related meetings at the Ontario Professional Fire Fighters' Association Health and Safety Conference. He collaborates with a variety of community partners including a number of Ontario fire services, Elite Training Systems, and Hexyoo Scientific. His international collaborations include Deakin University in Australia, the University of Montana, and Limerick Institute of Technology in Ireland. Michael looks to continue networking with community partners to bring research expertise from DC to solve applied research problems and to provide students the opportunity to experience research first-hand.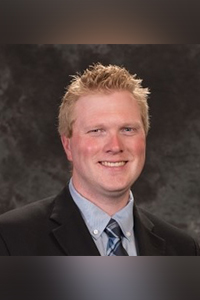 Lynne Kennette
Lynne Kennette completed her Ph.D. in Cognitive Psychology (Psycholinguistics) at Wayne State University (Detroit, MI) in 2012. She began teaching full-time at Durham College one month later.  Prior to joining Durham College, she taught various psychology courses at Wayne State University where she also worked in a research lab. Lynne currently teaches psychology courses for General Education as well as for the General Arts and Science program and has also served on the Durham College Research Ethics Board (REB) since 2013.
Her research has focused on three areas: (1) bilingual (French-English) language representation; (2) the representation of ambiguous English words; and (3) student learning and memory in higher education.
Lynne has been informally mentoring and supporting faculty with research for many years, and has now taken on this work formally with her new role as Research Coordinator for the School of Interdisciplinary Studies. In addition to her own research projects and extensive publications, Lynne has also mentored students in their research endeavours. As a result of these initiatives, Lynne was awarded the 2018 Researcher Award of Excellence at Durham College.
In her new role as Research Coordinator for the School of Interdisciplinary Studies, Lynne hopes to encourage faculty to consider engaging in the Scholarship of Teaching and Learning (SoTL) and conducting research in their classrooms.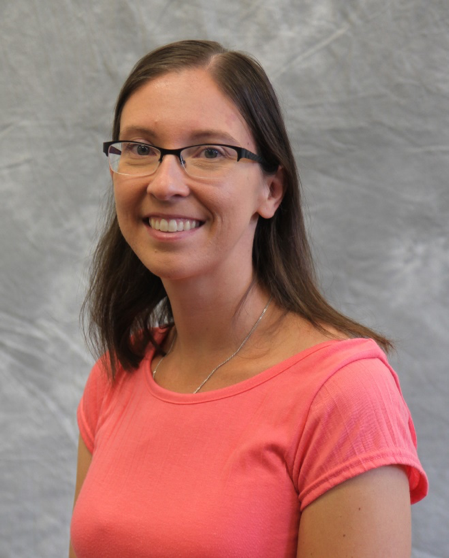 Wendy Smith
Wendy is a proud Durham College Alumni of the first graduating class of the Food and Drug Technology program which launched an exciting career in Research and Development and Product Development, first with General Foods (now Kraft), then with Nestle and her own consulting business.
Throughout her six years with Durham College, she's had the pleasure of working with a highly talented team of outstanding leaders, industry partners, expert faculty and curriculum developers focused on designing, developing and introducing the Food and Farming program.  As a professor, she continues to build and teach the program's Food Science and Technology courses while enhancing the student experience.  Wendy values the next generation of Food Science and Technology and maintains a focus in research and product development. She is committed to the continued advancement of the DC student experience, the Food and Farming program, and the implementation of ever evolving industry trends.
Wendy is also enthusiastically involved in the Vietnamese Skills for Employment Project as a subject matter expert in Food Science and Technology. She contributes her program development expertise to the design, development and introduction of a Pharmaceutical and Food Science program for Hau Giang Community College in Vietnam. Her education and career experiences give her a unique edge, allowing her to implement the elements necessary to provide the best educational experience for the students.
Finally, Wendy is a member of the College's Academic Council and is research co-ordinator, working with a cross section of colleagues to advance the research agenda.  This is a dynamic time for applied research at Durham College and in her new research co-ordinator role, Wendy engages with students, industry, the community, and faculty to build and develop applied research projects within the W. Galen Weston Centre for Food and the School of Skilled Trades, Apprenticeship and Renewable Technology.
Prior to joining Durham College, Wendy had the opportunity to work on many research projects including the identification of a gold standard for orange juice, improved flavour and texture profiles in crystal beverages, the effect on and maintenance of flavour profiles in roast and ground coffee during vacuum packaging, and new product development of chocolate and ice cream while with Kraft and Nestle and identification of carcinogens in environmental sources of dioxins while completing a B.Sc. in Honours Applied Chemistry at the University of Waterloo.
Nicole Doyle
Nicole joined Durham College as a Faculty Librarian in 2005 where she supported the multidisciplinary research of college and university students and faculty. She was responsible for launching the library's first Data Library service and in 2008, she was invited to represent Southern Ontario and collaborate with Statistics Canada representatives and her peers across the country to plan educational activities for data librarians at academic institutions. In 2010, Nicole transitioned to full time teaching as a Professor in the School of Justice and Emergency Services. She teaches legal research courses and enjoys developing and re-developing courses related to student success, research, and critical thinking. 
Nicole is an experienced project manager, innovator and leader of new initiatives with demonstrated expertise in knowledge management and development of collaborative partnerships. Nicole's recent work is focused on knowledge mobilization in the early learning community. Nicole has been an active member of the Durham Best Start Network (BSN) and, in particular the Research and Knowledge Mobilization (RKMb) Sub-Committee since 2015. As co-chair of the sub-committee, Nicole continues to work to build capacity for research and knowledge exchange in post-secondary institutions and agencies serving children, youth and families in Durham Region. Nicole was a Co-Principal Investigator for an Innovative Initiatives grant project in 2019 and has presented at the Region of Durham Social Services Department Innovation and Research Forum in 2018 and 2019. In 2019, Nicole was nominated for the 2019 Researcher Award of Excellence at Durham College as a result of her ongoing work in this area.
In her new role as Research Coordinator for the School of Justice and Emergency Services, she is excited about facilitating, encouraging, and mentoring her peers as they embark on their own research projects.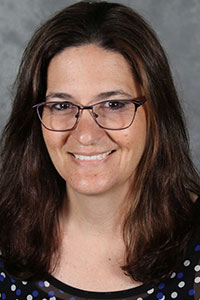 Susan Pratt
Throughout her academic studies and career, Sue has conducted research, collaborated with partners and submitted grant applications, designed and taught research courses, and supported students, faculty and administrators with their research needs.
During her undergraduate studies she conducted a survey of rural residents to determine their childcare needs and prepared social services policies to address their requirements.  As part of her graduate studies, Sue conducted research on access to library services and student success.
In the workplace, she has supported Durham District School Board administrators by conducting literature searches to identify best practices implementing elementary and secondary school initiatives including the modified school year and joint-use facilities. While working at the Brock Township Public Library she authored a successful Trillium Grant application.  As a faculty librarian she taught classes addressing topics such as research methods, literature reviews, and research ethics.  She collaborated with colleagues in Ontario Tech University's Faculty of Education (formerly UOIT) to explore teacher-candidate perceptions about the value of integrating information literacy instruction into the curriculum for Kindergarten to Grade 12, and with colleagues at the Ontario Tech and Durham College Library to evaluate the impact of information literacy instruction on student success in Research Methods courses at Ontario Tech. While teaching Library and Information Technician candidates at Durham College, Sue delivered instruction about the research process, including how to establish a research question, determine appropriate interventions, gather data, and analyze and evaluate results. Her students collaborated with community partners to deliver then evaluate the impact of a large-scale activity on community engagement at a First Nation library. These findings were shared at the Ontario Library Association's annual conference in 2020.
She is an advocate for the Open Access movement to make research outputs accessible to all, an early adopter of information literacy education, and a lifelong learner who engages in action research to improve teaching and learning in her classes.  Sue looks forward to being a resource to colleagues in the School of Business, Information Technology and Management, connecting them to information and resources that will support their research interests and engage them in research opportunities and activities at the college.
Jennifer Bedford
Jennifer Bedford is a lens-based artist, educator and cultural advocate with over two decades of experience in her field. Jennifer is a full-time faculty at Durham College (DC) in the Photography and Video Production programs. Jennifer brings seven years of experience working on grant funding applications in the non-profit visual arts sector to her role as a Research Coordinator for the School of Media, Art and Design.
Jennifer received her Master of Arts in communication and new media and an honours undergraduate degree in studio art and multimedia from McMaster University. Her work explores concepts of storytelling while examining ideas about the archive, nostalgia and memory using both analogue and digital mediums.
Before teaching at Durham College, Jennifer worked in the visual arts sector with notable organizations such as the Art Gallery of Hamilton, Kitchener-Waterloo Art Gallery, Contemporary Art Forum Kitchener Area (CAFKA), Art Gallery of Burlington, and Oakville Galleries. Her work has been exhibited and screened across North America, United Kingdom and Eastern Africa, including an installation in First Canadian Place during the 2012 Nuit Blanche exhibition in Toronto, Canada. Her photographs have been published in newspapers and magazines such as the Globe and Mail, Toronto Star, Azure magazine, Border Crossings, Canadian Art, Sculpture Magazine and numerous Canadian exhibition catalogues.  For her passionate contributions to the visual arts community, she received a Waterloo Region Top 40 under 40 award in 2013. In 2019, Jennifer and DC colleague, Danielle Harder, were awarded a PIEoneer Real Life Learning award for a documentary film called The Kenya Education of Employment Program which they produced with four DC students while in Kenya for three weeks.
Jennifer believes in community building both at the school and in the greater Durham Region. She is currently the co-chair of the Academic Council at Durham College. The Academic Council provides a vehicle for the faculty cohort to be consulted and provide input on significant academic matters. She also volunteers with the Durham Region International Film Festival, as a member of the Board of Directors, a non-profit cause that is dedicated to supporting contemporary filmmaking and encourages dialogue to allow audiences and artists to interact and learn from one another.
E: Jennifer.bedford@durhamcollege.ca