Get involved
Durham College offers a variety of activities on campus to help you meet new friends, develop leadership skills, build a support network and make the most of your college experience.
Athletics, intramural and varsity sports
Durham College's (DC) Campus Recreation & Wellness Centre is currently open with limited and controlled access only for those with scheduled, in-person academic classes. Virtual fitness classes, consultations and campus recreation programming is available online. To learn more visit www.campusrecreationcentre.com.
The Campus Ice Centre is available for rink bookings only and can be contacted by calling 905.721.3230.
If you like to play sports but prefer to play at a recreational level, the CRWC also offers a variety of intramural sport programs to suit your needs. Click here for a full listing of intramural sports and information on registration.
The Campus Fieldhouse is a domed, multi-sport turf centre that features a variety of intramural sports including soccer, ultimate, and flag football. It is open for bookings only and can be reached by phone at 905.721.3122.
The college is also home to the Durham Lords varsity teams. However, due to the cancellation of the OCAA varsity competition as a result of COVID-19, DC has cancelled all baseball, softball, rugby, rugby 7, soccer and golf activities, as well as competitions.
For the 2021 winter semester, basketball, volleyball, and indoor soccer are scheduled to continue, starting in January. The OCAA will monitor the situation on an ongoing basis and will make a decision during the fall semester on the status of the winter 2021 schedule.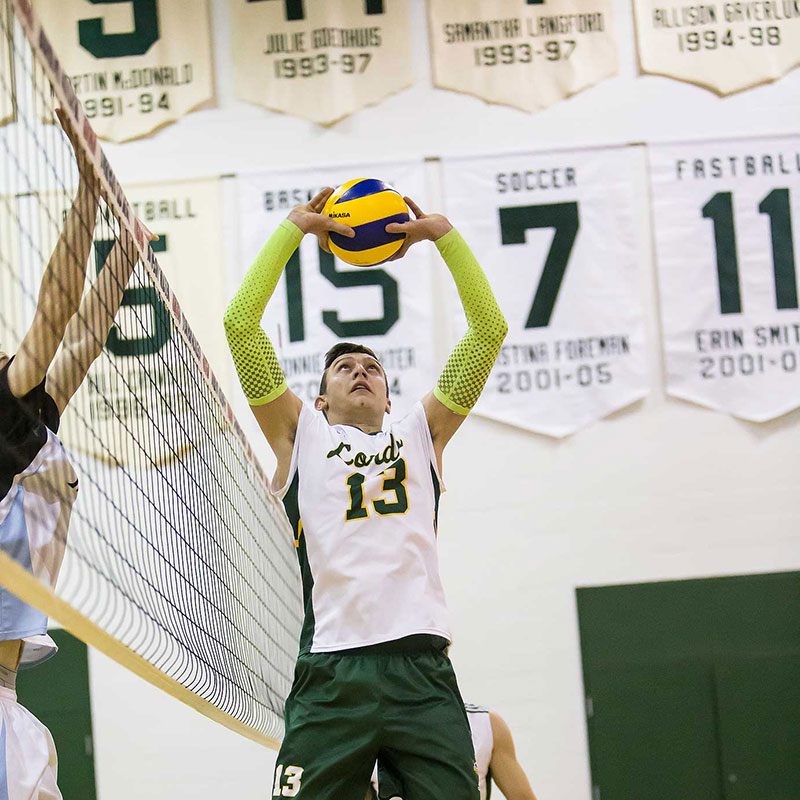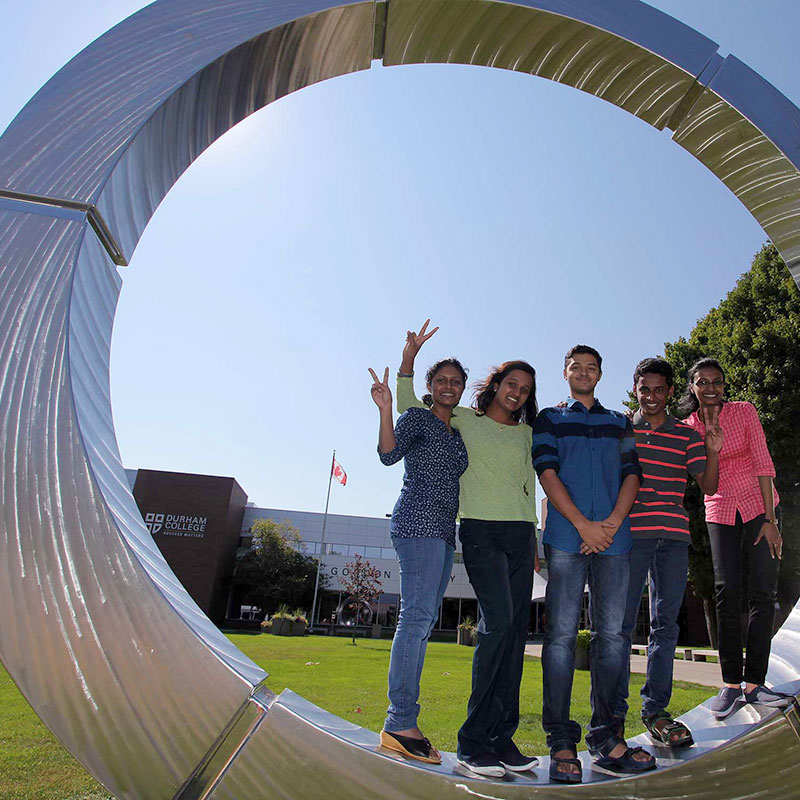 Institute of student leadership
Members of the Institute of student leadership receive specialized training in leadership, team building, diversity, campus services, event planning and navigating a remote/virtual world. This exciting opportunity allows you to develop your leadership skills while meeting new people. Members participate in development, assist at remote/virtual events and engage in volunteer opportunities within the community.
Register for the Institute of student leadership here!
The peer mentor program
The peer mentor program provides welcoming mentorship opportunities to first semester international students by matching them with an upper year mentor. Students are matched based on their program of study, common interests or both.
The goal of the program is to help new students feel welcome and supported while developing skills they will need to be successful at DC. The program aims to build confidence through meaningful connections between mentors and their mentee(s), encourage using campus resources/services, and contribute to a fulfilling college experience for all participants.
To get involved and become a peer mentor, follow this link here.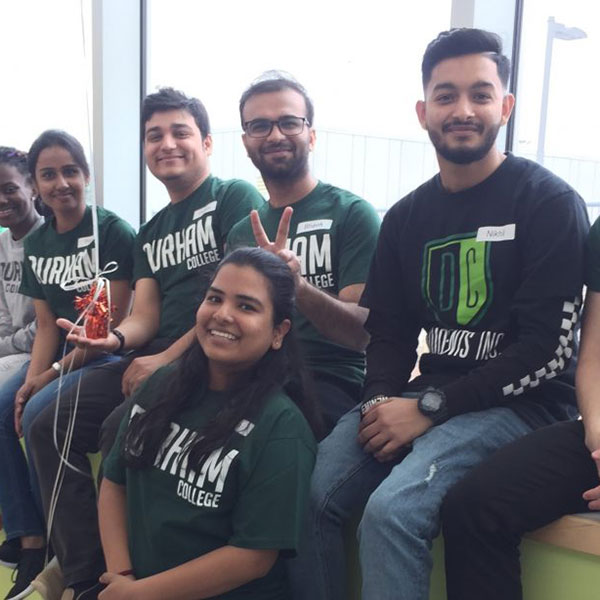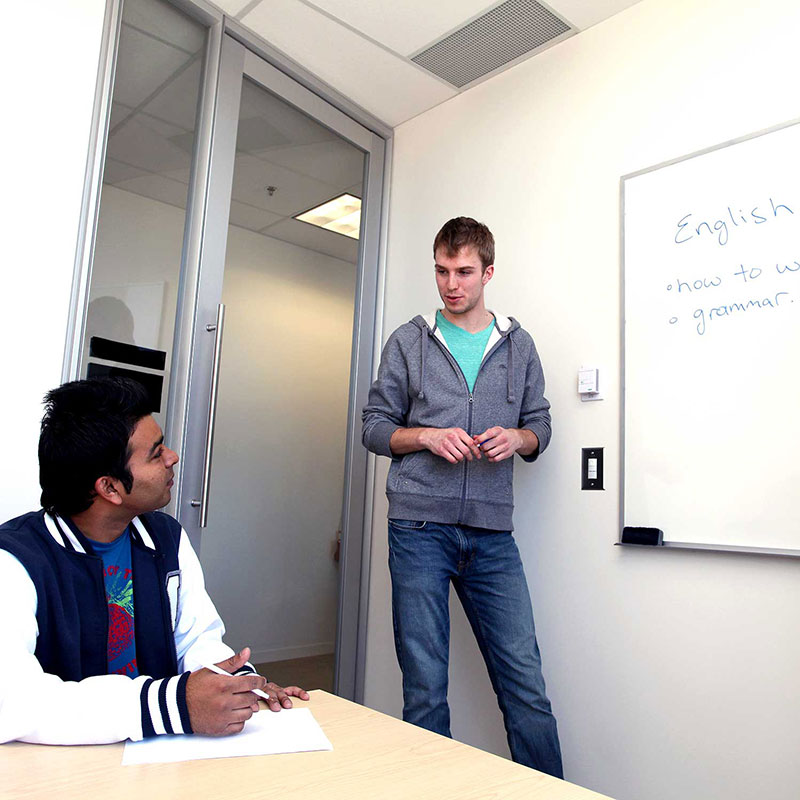 Peer tutoring
Basic peer tutoring is being offered virtually. Students are not to meet face-to-face.  For any other questions, please email SALS@durhamcollege.ca.
Residence advisor / Academic leader
Resident advisors (RA's) are returning students who live in residence and are available around the clock to provide you with guidance and support as you settle into residence. RAs help co-ordinate social events, show students around and offer advice.
Your Residence academic leaders (RAL's) are part of the RA team and help students transition into college with a primary focus on academics. The RAL's plan and implement educational programming and can advise and assist you with finding the resources to further your educational success.
Find out how you can earn some extra money while living in residence, become an RA or RAL today.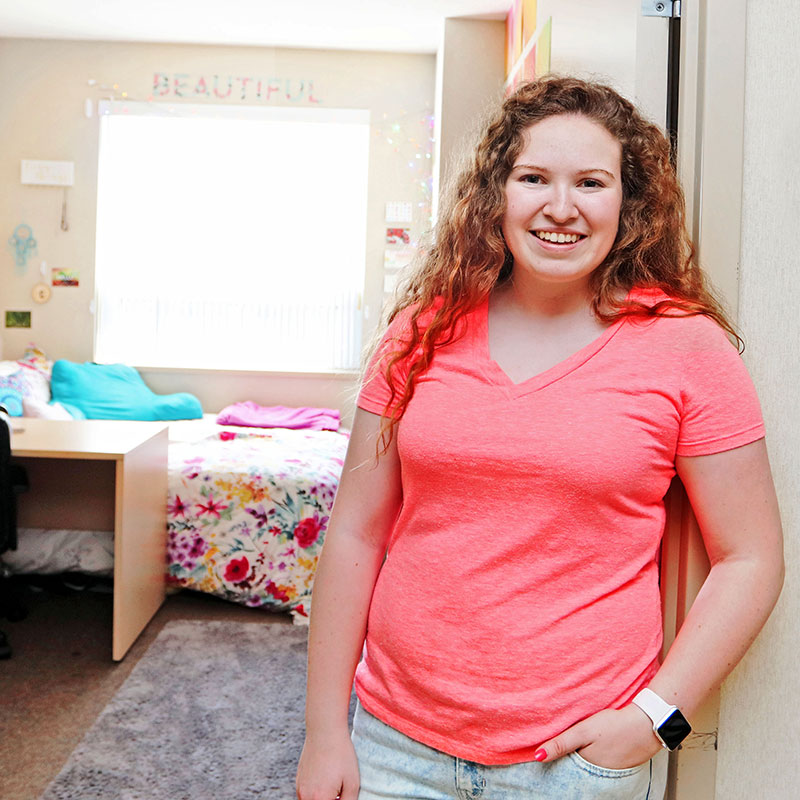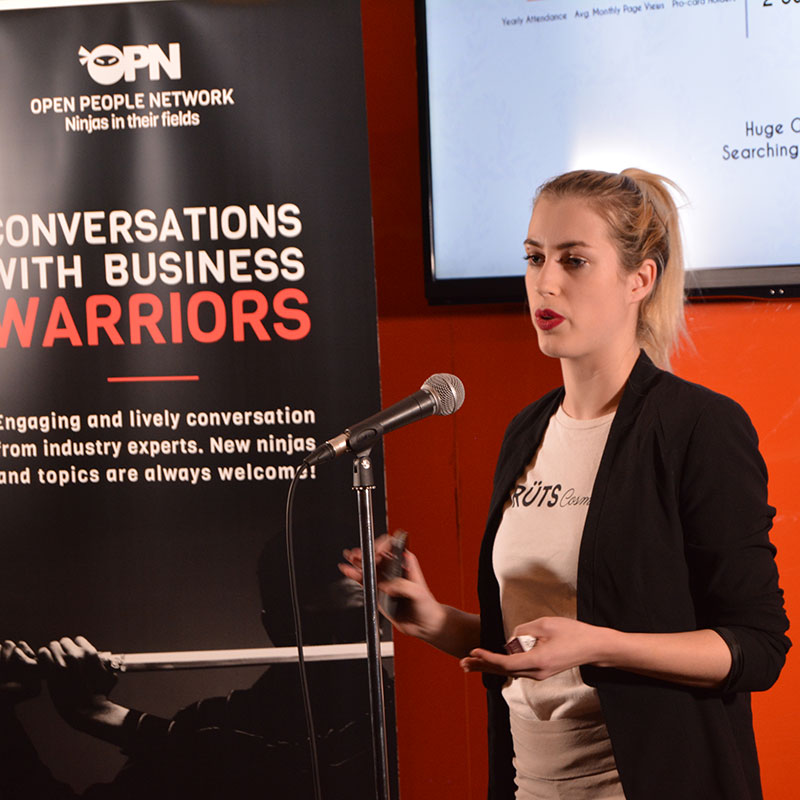 FastStart
Do you have a business idea? A dream to be your own boss? FastStart can help.
FastStart is a free, year-round extracurricular program offered to all DC students. By signing up, you get the chance to work with college faculty and staff mentors, as well as receive from a fully operational marketing team. This is a great opportunity to network, meet new friends, and develop and launch your business while you're studying at DC!
Joining FastStart gives you access to:
Business coaching for brainstorming and business plan development

Marketing support (i.e. logos, business cards, websites, etc.)

Workshops, seminars, and training programs

Networking events, guest speakers, pitch competitions, and contests

Network partners for support, mentorship, and opportunities for funding
Due to the COVID-19 pandemic the FastStartDC program is operating online, however, they are accepting new students every day!
For more information or to join FastStart, contact Lindsey Jeremiah at lindsey.jeremiah@durhamcollege.ca
If you want to stay up-to-date on all of FastStart's exciting news and events, sign up for the FastStart newsletter.
Enactus
Enactus Canada is an organization that is shaping generations of entrepreneurial leaders who are passionate about advancing the economic, social and environmental health of Canada. Guided by academic advisors and business experts, the student leaders of Enactus Canada create and implement community empowerment projects and business ventures in communities coast to coast.
Enactus DC is a team of entrepreneurial student leaders at the college who are starting to make a positive economic and social impact in society. In collaboration with established local services, students and staff are applying their knowledge to create self-sustaining projects. During the first year of operation, the Enactus DC team started two projects: We Grow Food using a passive solar green house design and Project Y.O. (Youth Opportunities) in partnership with region of Durham Ontario Works.
Due to the COVID-19 pandemic, the EnactusDC program is operating online and accepting new students every day.
Get involved by emailing enactusdc@durhamcollege.ca.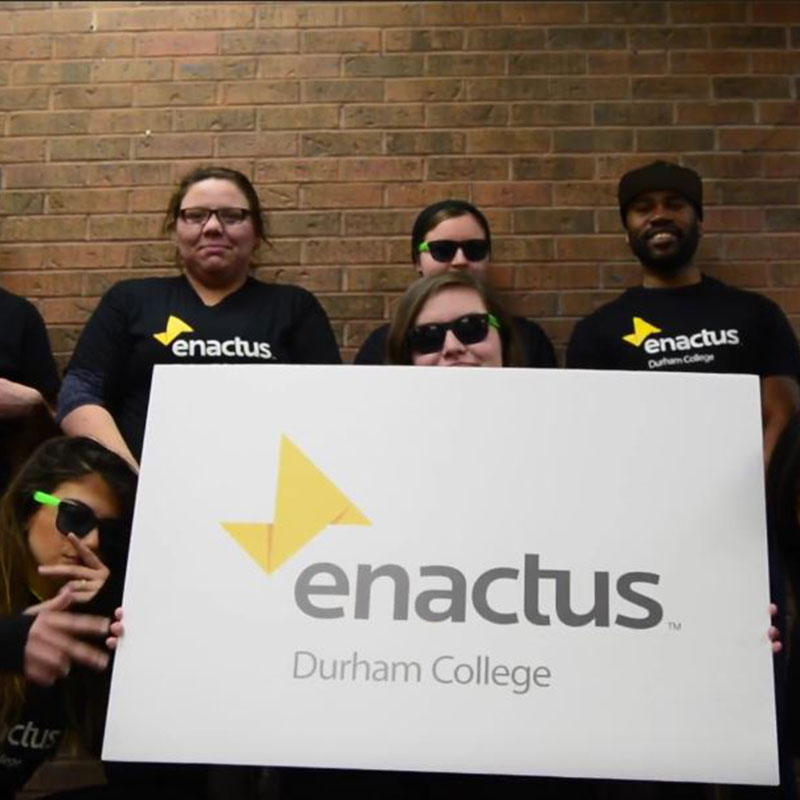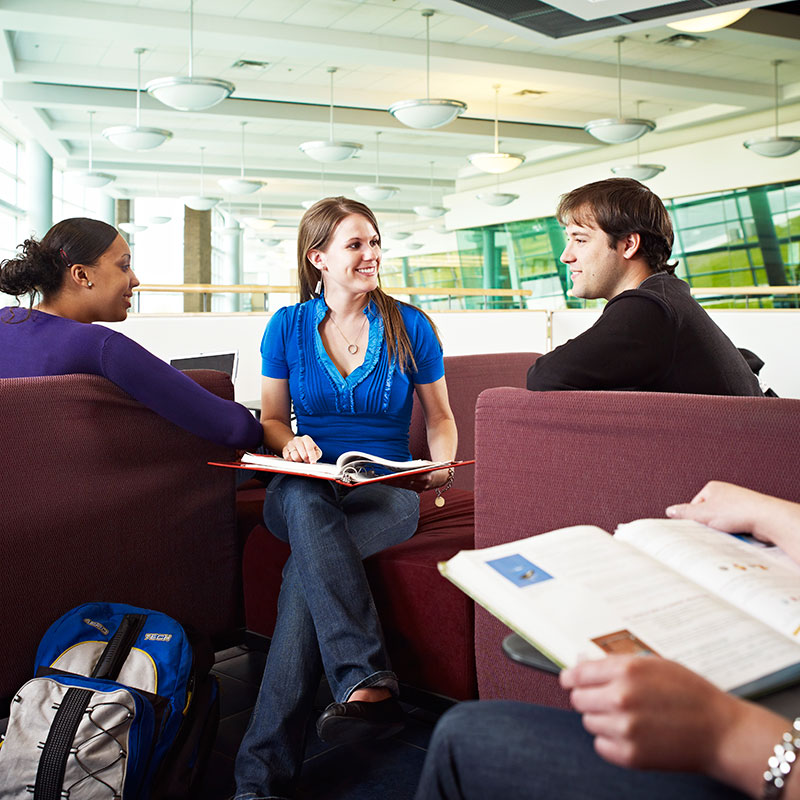 Peer wellness coaching
Peer wellness coaches assist students with social and academic growth, helping to get them organized and plan events while also fostering their own leadership skills and gaining coaching experience.
Some examples of support provided by peer wellness coaches are:
Assisting with organization & time management by reviewing course outlines and assisting with setting up schedules and weekly priorities
Breaking down or clarifying assignment instructions
Assisting with brainstorming ideas for assignments
All peer wellness coaching services are currently offered virtually. For more information or to apply, please contact: peercoaching@durhamcollege.ca