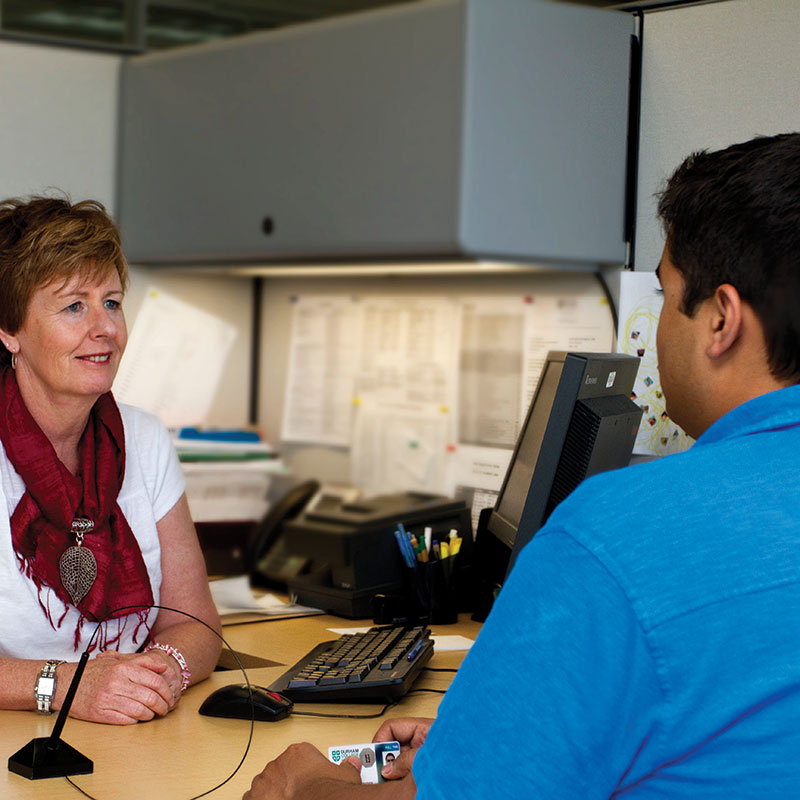 Pay the bills
PAYMENT DUE DATES
FULL-TIME DOMESTIC STUDENTS
Your fee statement shows the due dates and amounts for your tuition and ancillary fees.
In order to secure your seat in your program, you are required to pay a $500 non-refundable tuition deposit by the deadline date indicated on your fee statement. Please note that your tuition deposit will be applied to the total fees owing for the academic year. The $500 non-refundable deposit is for domestic students only. If you are an international student, please see below for your payment options.
For the balance of fees owing, you have a choice of two payment options:
Payment Plan A:

 

Pay total fees (less non-refundable tuition deposit) for the entire academic year by the payment due date indicated on your fee statement.
Payment Plan B:

 

Pay fees for each academic semester (less non-refundable tuition deposit) by the payment due dates indicated on your fee statement.
We encourage you to pay the balance of your fees by the due date(s) indicated on your fee statement in order to avoid late payment charges.
INTERNATIONAL STUDENTS
You are required to pay full semester fees prior to registration. Please review your fee statement for payment dates and amounts.
You have two payment options:
Payment Plan A:

 

Pay total fees for the entire academic year by the due date indicated on your fee statement.
Payment Plan B:

 

Pay fees for each academic semester as per your fee statement.
ONTARIO STUDENTS ASSISTANCE PROGRAM (OSAP) FUNDED STUDENTS
Students receiving funding from OSAP are required to pay the $500 non-refundable tuition deposit as indicated on your fee statement.
OSAP recipients who meet the following conditions may be eligible to defer the balance of their first semester fees:

Confirmation that a tuition deposit of $500 has been received by Durham College (DC) on or before the due date indicated on your fee statement.
You have indicated on your OSAP application that your funds will be released to DC.
SPONSORED STUDENTS
If you are receiving funding from an external agency (i.e. WSIB, Second Career, Third-Party Sponsors), you are required to pay the $500 non-refundable tuition deposit as indicated by the due date on your fee statement.
If you have written confirmation of funding, you are required to provide us with an authorization letter from your sponsor. Once we receive this letter and you register, your sponsor will receive an invoice to be paid.
It is important that we receive your tuition deposit and authorization letter prior to the due date indicated on your fee statement to secure your seat in the program.
METHODS OF PAYMENT
| | |
| --- | --- |
| In person | Cash, debit card, certified cheque, bank draft, money order, or credit card (Visa, MasterCard, or American Express) |
| Phone | Credit card |
Please note: personal cheques are not accepted and credit card account holders' original signature is required for in-person and phone payments.
Online banking can also take up to five days for processing and payment must be received by the college by the due date to avoid any late fees. Please plan your payment accordingly.
We have a cash limit of $500 per transaction. Please ensure you have confirmed your daily limit for credit cards and debit transactions with your bank to avoid declined transactions. Payments received after due date will subject to $150 late fee.
PART-TIME STUDENTS
You are required to make the full payment for your part-time course at the time of registration.
ALL STUDENTS
We encourage all students to consider applying for scholarships, bursaries or other awards, regardless of their eligibility for OSAP.
To learn more about what other funding is available, visit the DC Financial Aid and Awards section of the DC Student tab in MyCampus. Be sure to complete your Student Financial Profile, and check out the external award sites.
STRATEGIC ENROLMENT SERVICES
Front counter and contact centre – Oshawa and Whitby campuses (payments and registration) hours of operation:
Mondays to Fridays (except Wednesdays) 8:30 a.m. to 4:30 p.m.
Wednesdays 10 a.m. to 4:30 p.m.
Please note hours may be extended during peak times to accommodate service volume.
Register for your courses
Prior to registering for your courses, your $500 non-refundable deposit must be paid for domestic students. International students must pay the full semester fees prior to registering.
Full-time students are able to register on MyCampus under Helpful links – Registration – Timetable selections. To assist you with registering please refer to the How to Select a Timetable document.
Please note:
You

 

must

 

check MyCampus to confirm when your program registration window opens.
To confirm, check MyCampus under the "Need to Know" on the DC Home tab for the date and time your program's registration window officially opens. Web windows will be posted in early July.
If you have prior post-secondary experience, don't forget to apply for a

 

credit transfer.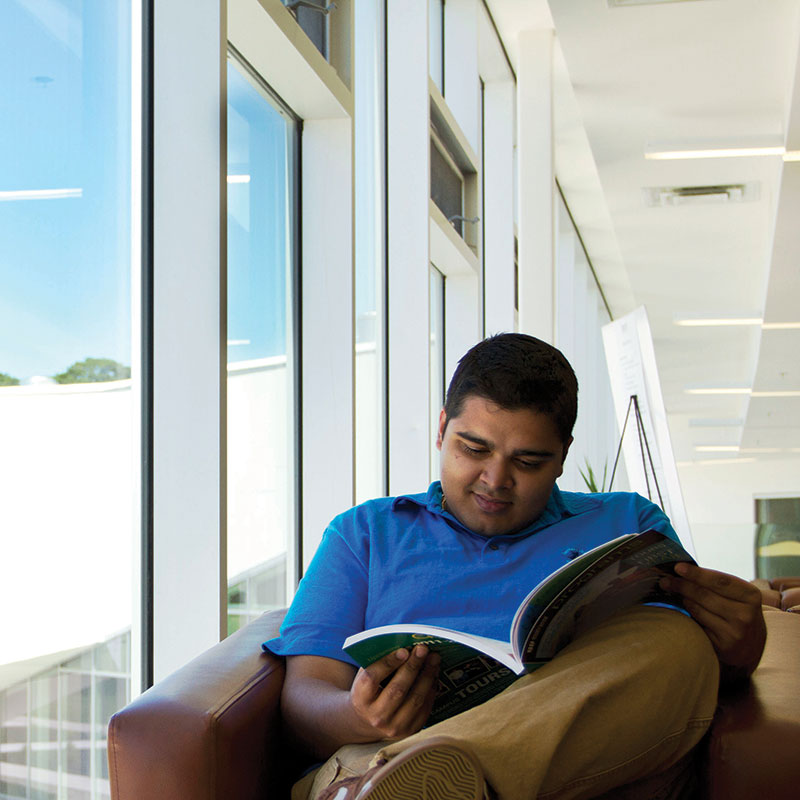 Purchase your books
CAMPUS BOOKSTORE
Beat the line-ups and avoid having to search the bookshelves by ordering your books online!
Step one: Login to MyCampus.
Step two: Go to Helpful Links > Registration > Books for term
You will be directed to "Courses you are currently enrolled in," ensure these are your correct classes and select "here".
The books for each course will be listed underneath the course title.
Step three: Click on the "Shopping cart" icon located beneath each book description or book title to add the textbook to your basket.
Step four: Click "Continue Shopping" to return to your booklist and add more to your basket.
Step five: Click "Checkout."
Skip down to creating a new account and enter all required information. If you already have an account, simply log in using the information you entered at the time you created your account.
Step six: Click "Submit order."
Step seven: choose a "Shipping profile."
Delivery inside Ontario ($10): books will be sent to your shipping address
Delivery outside Ontario ($15): books will be sent to your shipping address
International Delivery (cost depends on weight): books will be sent to your shipping address
In-store pick-up (no charge): books will be gathered and waiting for you to pick up at the bookstore.
Step eight: Click "Pay now."
Step nine: Enter your credit card information and then click "Submit."
The Campus Bookstore now offers price matching for in-store purchases. Please visit the website for more details.
Please note: it is recommended that you wait until you have attended the first day of each class before removing the wrapping from your textbooks. Course textbooks cannot be returned once they have been opened.
CAMPUS BOOKSTORE HOURS
Oshawa Campus Bookstore:
Monday to Thursday 8 a.m. to 8 p.m., Friday 8 a.m. to 4 p.m.
Whitby Campus Bookstore:
Monday to Friday, 8 a.m. to 4 p.m. (closed from noon to 1 p.m.)
TUCK SHOP
There are also used textbooks available for purchase at the Tuck Shop located in the Student Centre. Be sure when purchasing a used textbook the edition being purchased matches the edition on your booklist.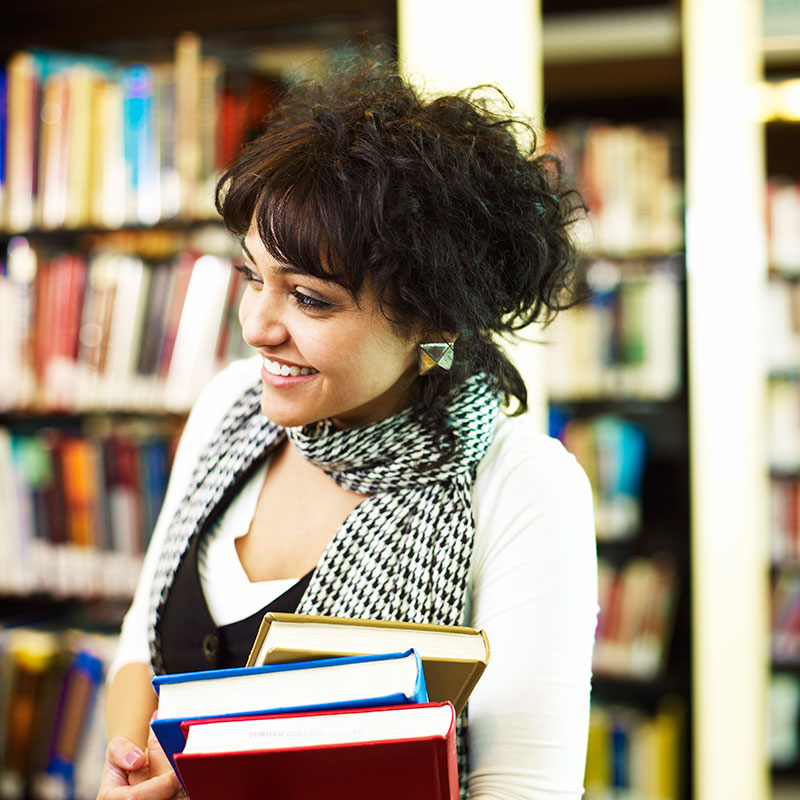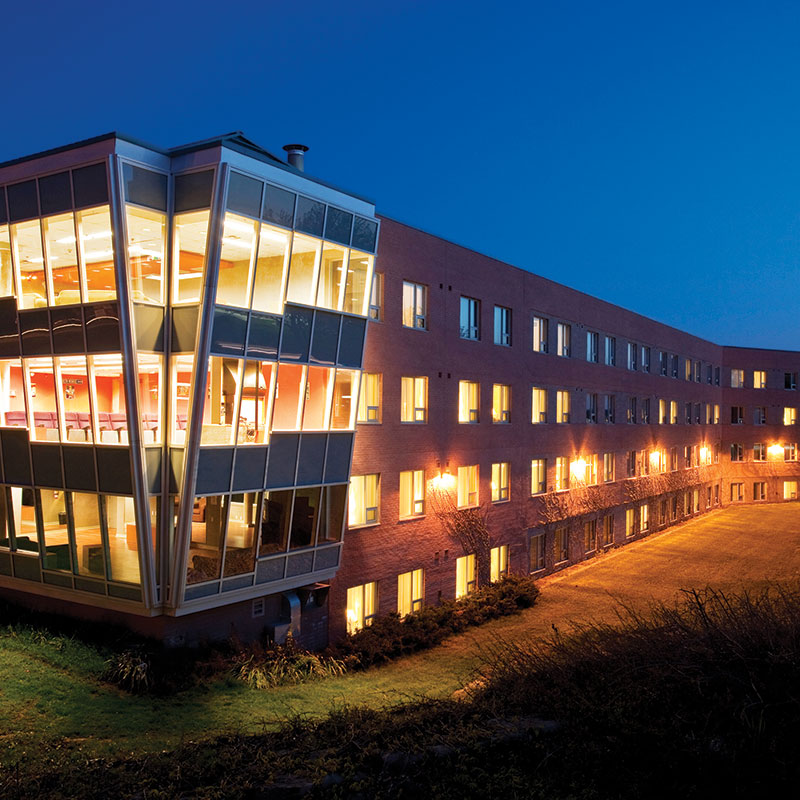 Housing
ON-CAMPUS HOUSING
Durham College offers the Simcoe and South Village residences in addition to apartment-style residence units designed for students in their upper years of study. For more information on the housing options on-campus please visit On-campus residences.
OFF-CAMPUS HOUSING
Find your home away from home. A registry works on a self-serve basis and features a selection of affordable and comfortable accommodations, often within walking distance of the college. For more information visit www.places4students.com.
Commuting to Campus
Please visit our Transportation, parking and maps website for directions to our campuses and general information about getting around Durham College.
PARKING ON CAMPUS
If you will be driving to campus you will need to purchase a parking pass. Lot permits are available for a semester for students who will be driving on a regular basis. A day-pass is $14 per day in a gated lot and there are also short-term pay 'n display lots which are $5 per hour. Evenings after 5 p.m. and weekends (Friday at 5 p.m. to Monday at 5 a.m.) the fee is $3 per exit.
Permits are granted on a first-come, first-serve basis for each lot. If there is a waiting list for the lot you prefer, chose another lot and then request to be placed on the waitlist for your preferred lot. An email will be sent to your DC Mail account when a spot is available on the waitlisted lot. Once you have been notified of a spot in the waitlisted lot, you will have 24 hours to claim it.
Visit the Parking Services site for fee information and to purchase a permit. To purchase your permit you must create an account at http://durham.parkadmin.com. If you have already created an account, simply login.
Make sure you reply to the confirmation email and print your confirmation of payment to bring to parking services if you are picking up your permit in person. All new parkers who have purchased a permit for a lot must visit the Parking Office to pick up the key scan access card.
You may also purchase your permit in person using cash, debit or credit card at the Parking Services office located at the Oshawa campus on the main floor of the Gordon Willey building next to the Main Reception Desk. The Whitby campus Parking Services office is located in room 117A, across from the cafeteria.
PUBLIC TRANSIT
As a full-time Durham College student your campus ID card acts as a Universal Transit Pass (U-Pass) which provides you with:
All questions and comments can be directed to publictransit@durhamcollege.ca.
*U-Pass is valid during the academic year only. Returning students must validate their Campus ID card each year to receive their U-Pass.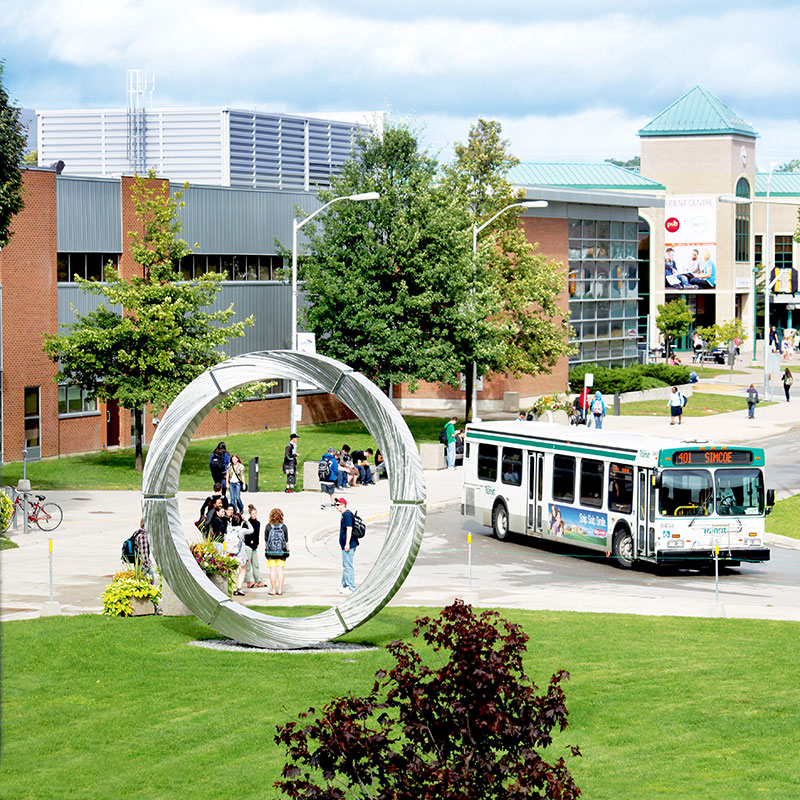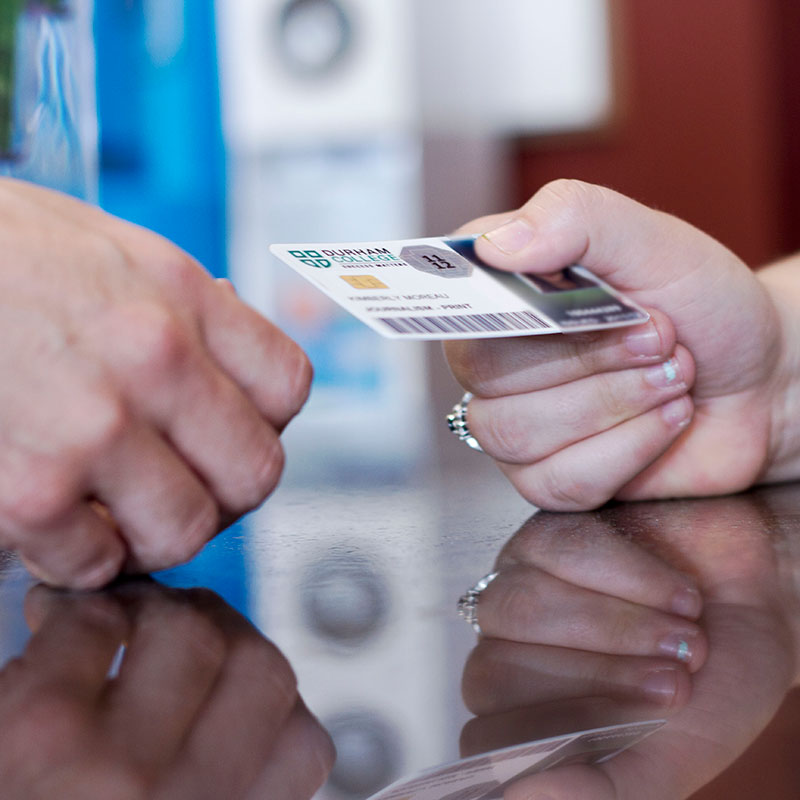 Campus ID
Your campus identification (ID) card is a valuable and required piece of identification that is valid for the duration of your studies (yearly validation required). It is also your U-Pass for transit if you are a full time student.
Step one: Make a tuition payment or defer your fees where appropriate and choose all your classes
Step two: Finalize your timetable and obtain proof of registration and valid government photo ID*
*Government-issued photo ID may be any one of the following: BYID card; Canadian citizenship card; driver's license; or passport or
*If you do not have any government-issued photo ID you must complete a Student Identification form. This form requires the signature of a guarantor prior to arriving on campus.
Step three: go to Campus Identification Services
First-year students will have their cards processed in the Campus ID office in G1004 until August 16, 2019.
Between August 19 and September 13, 2019, first-year students can visit room G213 to obtain their student card.
For more information on hours of operation throughout the year please visit Campus Identification Services.
Purchase a dining card
There are many food options on campus. Durham College's food service provider, Aramark, offers options for students who live on campus or are commuting to campus. Meal plans vary from our all-you-care-to-eat meals at the Fresh Food Company to Flex dollars loaded directly onto your Student ID card for you to use at our on-campus food service outlets.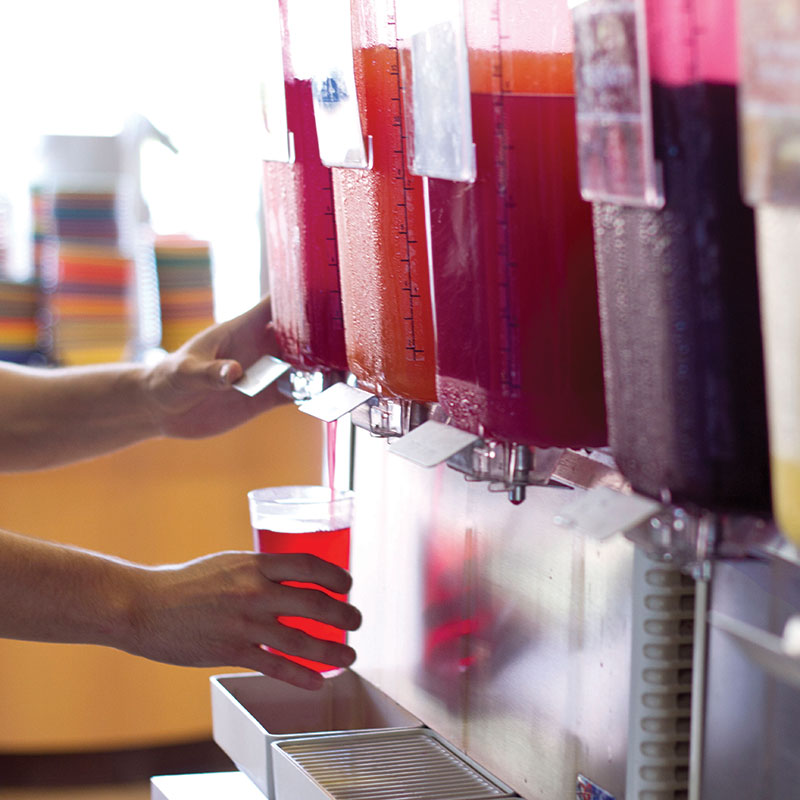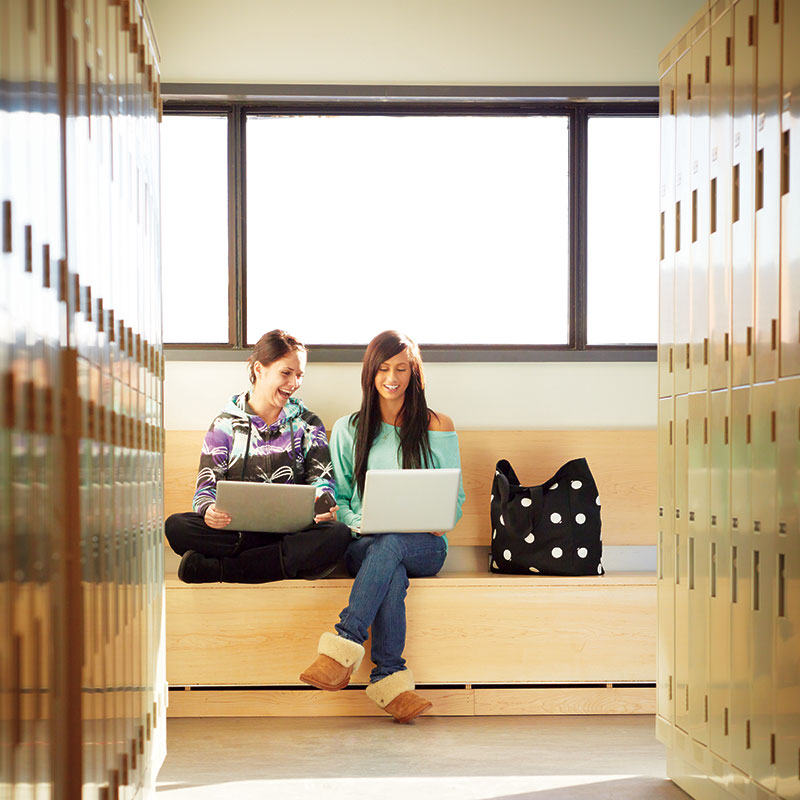 Academic success
STUDENT ADVISOR
Your student advisor is available to discuss your program details with you leading up to your time at Durham College. If you are considering a reduced course load, your advisor will be able to help you create a new program map to meet your individual needs.
STUDENT ACADEMIC LEARNING SERVICES (SALS)
SALS online academic resource tool is here to help you prepare for your academic program. Watch subject-specific videos, see examples and explanations of things you will need to know as you begin college. Register online for SALS free course on DC Connect at www.durhamcollege.ca/connect. Also, complete the Learning Styles Inventory to help you better understand your learning style and gain important information about skills such as note-taking and test writing. The learning begins from the first day of classes, so check out the resources SALS offer for everything you need to get prepared for your classes.
ACCESS AND SUPPORT CENTRE
The Access and Support Centre (ASC) provides services to students who are temporarily at-risk or identified with an exceptionality to ensure equal access to all aspects of the academic environment.
The ASC provides accommodations to meet students' individual needs through assistive technology and through coaching on self-advocacy and success strategies. The ASC team works in partnership with the students and faculty to co-ordinate appropriate supports to ensure inclusive and accessible learning environments on campus.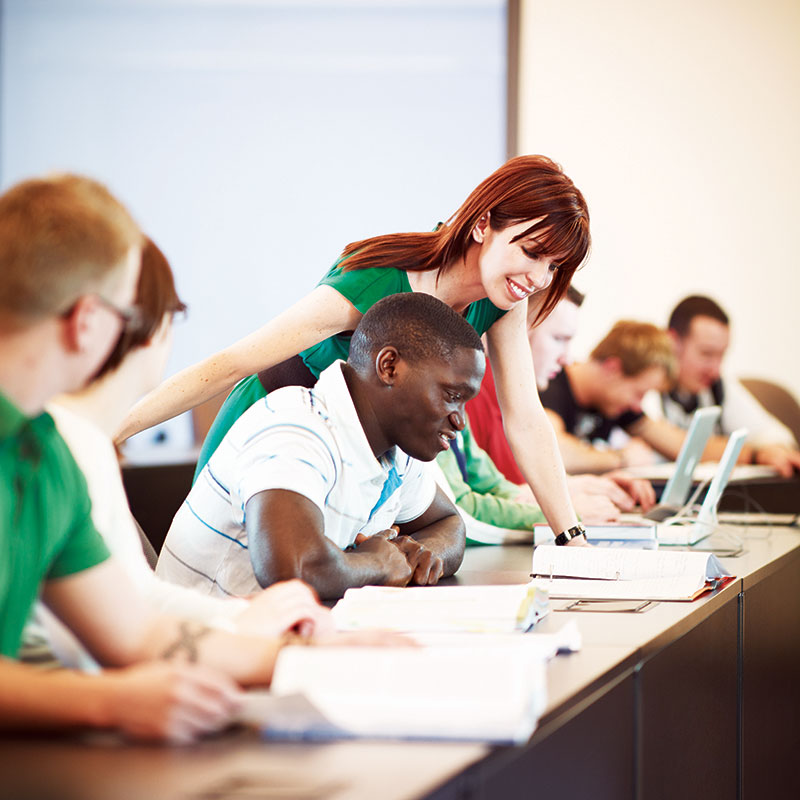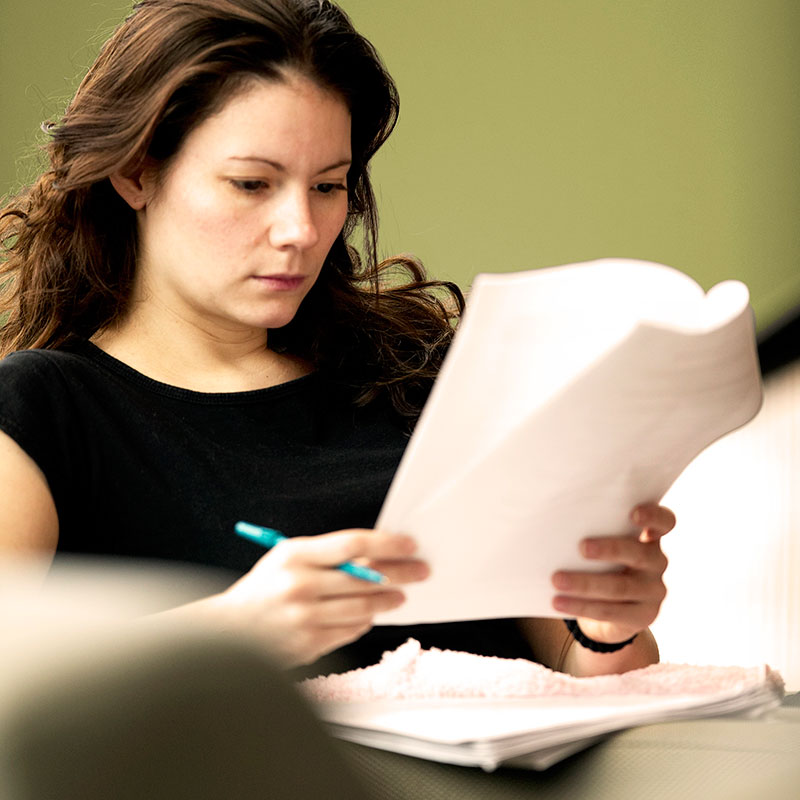 Check your timetable
Be sure to review all your course outlines prior to your first day of class
There are occasions when timetables, room locations etc. need to change due to enrolment. With this in mind, please be sure to check your class schedule the week before classes begin to ensure your schedule has not been affected.
For assistance please go to MyCampus – How to's/Form tab.
Prep 1000
HOW TO ACCESS PREP-1000 - NEW STUDENT PREP
Go to durhamcollege.ca/connect
Log-in using your student ID number and your network password – if you having trouble logging in, please call IT Services at 905.721.3333 option 1 for assistance.
Under the heading "My Courses", select "NEW STUDENT PREP".
Once inside the course, select the "Content" heading in the top left toolbar.