Despite the cold and snowy weather, Durham College's (DC) CAFE had an excellent turnout at our February faculty PD Day.
More than 70 faculty members joined in for breakout sessions and a featured session presented by DC faculty despite last-minute tweaks to the event.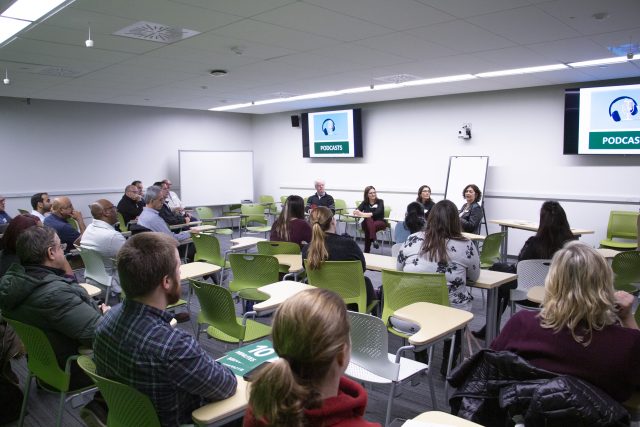 Attendees had the opportunity to engage in sessions including The Truth and Reconciliation of Land Acknowledgements by Julie Pigeon and Michelle Majeed; Introduction to Applied Research: a Faculty Led Panel by Nicole Doyle, David Smith, Lorrain Closs and Ruba Al Omari; and Building Hope Through Bibliotherapy with Jennine Agnew-Kata, executive director of the Literacy Network of Durham Region.
"I discovered that there are a lot of resources available to anyone that is interested in doing applied research," says Howard Umrah, a professor in the School of Business, IT and Management. "I think this is a great event that the CAFE offers every semester and I think everyone should take advantage of the opportunity."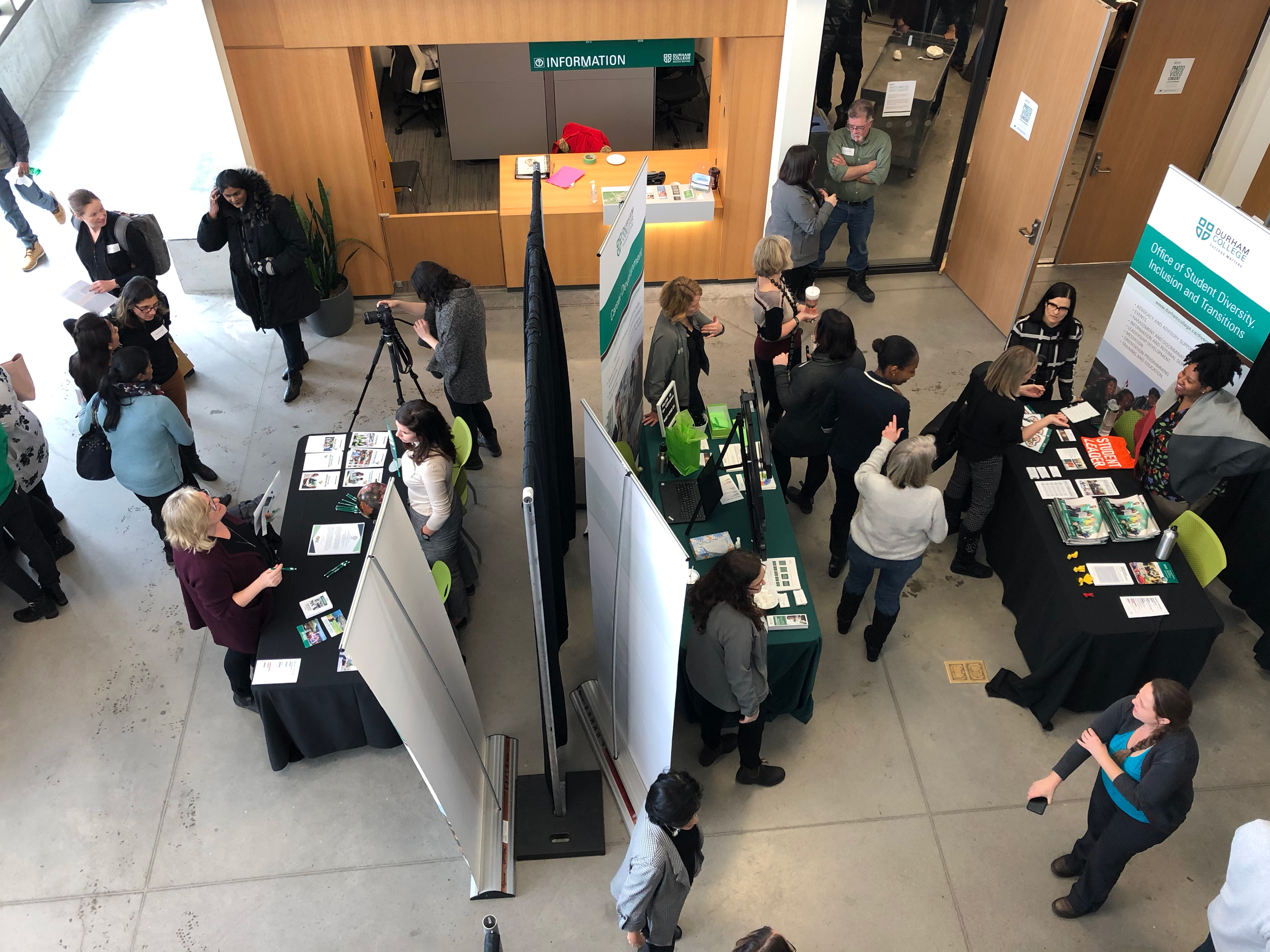 Refreshments and lunch were also provided for everyone who attended as well as the opportunity for faculty to participate in the Lunch and Learn Marketplace, where they could learn new skills and discover different student resources at DC. Riipen for experiential learning, Access and Support Centre and Student Academic Learning Services for supporting students, and Office of Research Services, Innovation and Entrepreneurship for institutional and applied research were just a few of the booths present at PD Day.
The event closed out with an interactive featured session: 5 Reasons your Students aren't Showing up to Class presented by Heather Harrison and Amy Roosenboom from the School of Health and Community Services.
Faculty participated in learning about choice theory and how to use it to not only build relationships with their students, but also how to support student self-evaluation.
"I've been using choice theory in my classrooms and the effect is amazing," says Harrison. "I would say that my relationships with students most of the time are great. My classes are well attended – it works. So, I'm interested in sharing this information."
Harrison and Roosenboom led faculty through a lesson on Choice Theory's 5 basic needs. They explained how knowing them could help in why students choose to come to and engage in class AND why they don't.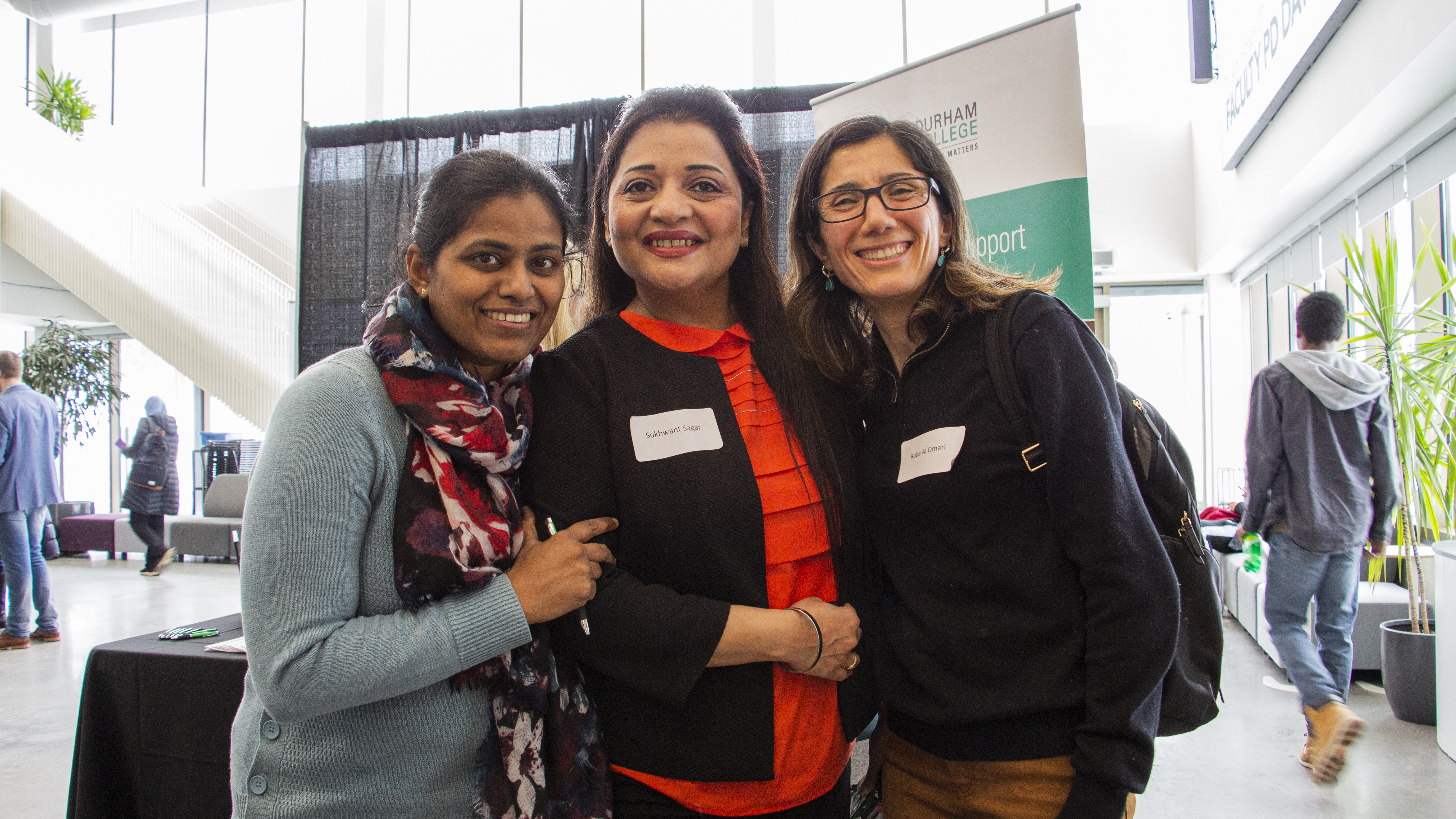 "I think it's so important for faculty to know about it, because it really takes a bunch of the pressure off [the faculty]," says Roosenboom. "With this knowledge, they can create an environment where students just choose to be there."For more information on April's upcoming PD Day and how you can host your own session, go to our website.
"Everyone is an expert on something. So why not?" says Harrison. "It's a great way for us to learn from each other."
Written By: Jacklynne Graves, Third Year , Journalism – Mass Media Student