2019 Premier's Award Nominees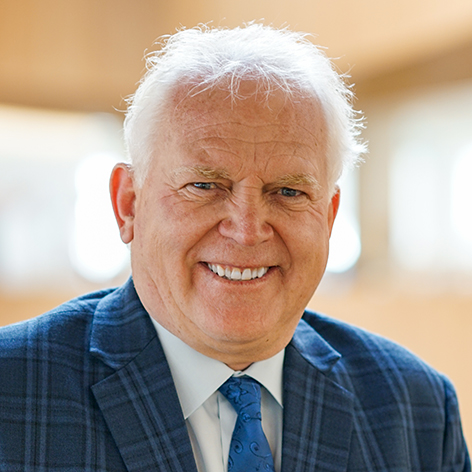 Andy Popko – Business
Andy Popko has spent over 40 years in the oil and energy sector working closely with western Canada's Indigenous peoples to develop equitable joint venture partnerships that will protect Indigenous land rights. In 1997, Popko established the Aboriginal Relations department within Encana Corporation's North American oil and gas division, becoming vice-president of Aboriginal Relations.
Under his leadership, Encana was the first company to bring together four northeastern Alberta First Nations bands to jointly own and operate a new drilling rig in 2001. For this work, Popko was named an honourary Chief at Heart Lake First Nations and also won a Lifetime Achievement Award from the Tribal Chiefs Institute in 2003. Presented on behalf of the Treaty 6 Chiefs, Popko is the first non-Indigenous person to be presented with the award. He was also recognized as a Durham College Alumnus of Distinction in 2004.
During his tenure at Encana, Popko and his team were able to broker more than 50 joint venture opportunities for Indigenous peoples in the area. In 2004, he was selected for an 18-month secondment at the Privy Council Office in Ottawa, Ont. to consult with Prime Minister Paul Martin, provincial premiers and five national Indigenous organizations on the Kelowna Accord.
Today, Popko is vice-president of Aboriginal Relations at NC Services Group Limited and a director at energy startup Bitcrude, a company that has the technology to move solid bitumen from Alberta Athabasca tar sands to international markets without having to use pipeline.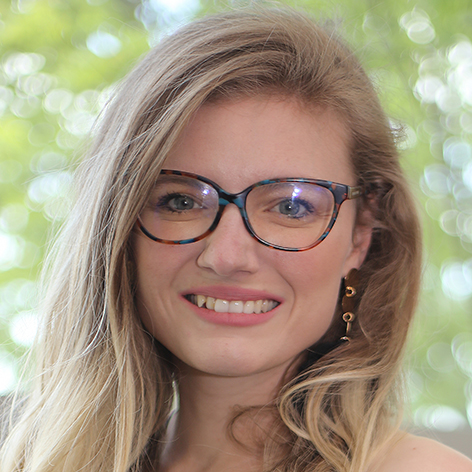 Cailey Jones – Community Service
Over the last ten years, Cailey Jones has worked her way up from volunteer to full-time teacher, vice-principal and finally principal of Botshabelo Urban Kids Educentre (UKE) in Midrand, South Africa. Today, she manages a team of 13 staff and provides up to 120 low-income preschool students, ages 3 to 6, with a high-quality education every year.
Driven by the knowledge that early access to education can change a child's life, Jones has helped build Botshabelo's preschool program from the ground up, filling a need for children who may not otherwise access preschool education. There, she's introduced play-based learning, parent workshops, standardized assessment processes, and regular teacher evaluations and training. She is also using her skills to work towards securing funding for those UKE employees to pursue their own additional education.
With a goal to establish partnerships with local universities to have students studying Occupational Therapy, Child Psychology, Art Therapy, Speech Pathology intern at UKE, Cailey hopes it will become a resource centre not only for its students but for other preschools as well. In 2019, she was recognized as a Durham College Alumna of Distinction and was a guest speaker during the college's Global Grad event.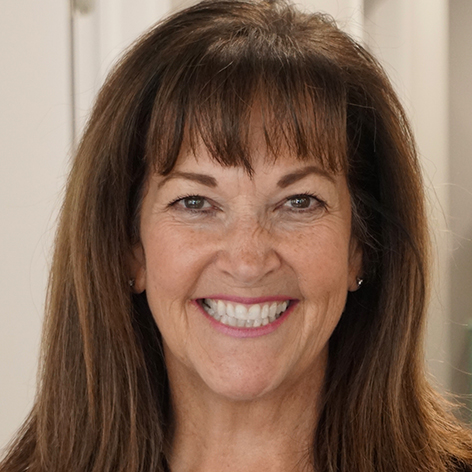 Beverley Woods – Health Care
With a career that spans three decades, Bev Woods has given thousands of people a reason to smile.
Since graduating from Durham College's (DC) Dental Assisting program in 1980 and the Dental Hygiene program in 1986, she has worked in private and public health settings, including owning a dental hygiene practice and serving as program director of dental hygiene for Maxwell College from July 2006 to August 2008. Bev also held a council position with the College of Dental Hygienists of Ontario and was president of the Bay of Quinte Dental Hygienists Society and Ontario Dental Hygienists' Association.
In 2009, Woods founded Gift from the Heart, a non-profit organization and annual one-day event that brings together dental hygienists across the country to offer no-cost dental hygiene services to those unable to afford or access care. The event takes place across Canada each year during National Dental Hygienists Week and has provided over $1.2 million in no-cost dental hygiene care to vulnerable populations.
In recognition of Woods' generous work with GFTH and meaningful contributions to dental hygiene and her community, the Canadian Dental Hygienists Association presented her with an Award of Merit in 2014 recognizing and celebrating her volunteer service as it upholds the organization's national competencies of advocacy and community involvement. She was also recognized as a Durham College Alumna of Distinction in 2019.