2018 Alumni of Distinction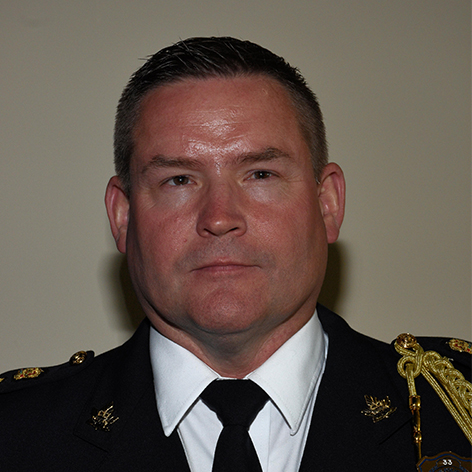 Chief Bryant Wood
Electronics Engineering Technology, 1990
As chief of the Port Hope Police Service, Bryant Wood, a 1990 graduate of Durham College's (DC) Electronics Engineering Technology program, is one of 54 people province wide who currently hold the rank of chief of police. During his 25-year career, he has also served as deputy chief and in supervisory roles providing leadership and mentoring. He has also been involved in the investigation and successful prosecution of many major crimes.
A decorated police veteran, Chief Wood was recognized by the Governor General of Canada with the Star of Courage and Medal of Bravery in 2010, as well as the Police Exemplary Service Medal in 2013. He was also awarded the Ontario Medal for Police Bravery by the Lieutenant Governor of Ontario in 2008.
In addition to his work, he has also given back to the community in which he works and lives, sitting on numerous boards including the Cornerstone Family Violence Prevention Centre, which works to free families from domestic violence, and the Ganaraska River Fishery Strategy Committee. He is also the past vice-president of the Port Hope Police Association and was a past board member for the Northumberland Domestic Violence Action Committee.
Chief Wood has three sons, two of which currently attend DC. He is a diligent advocate for individuals who have been diagnosed with Autism, including his youngest son Nathan, and was a founding member of the Northumberland Family Autism Support Network.
He has also provided placements and hired a number of DC's students during his tenure as chief.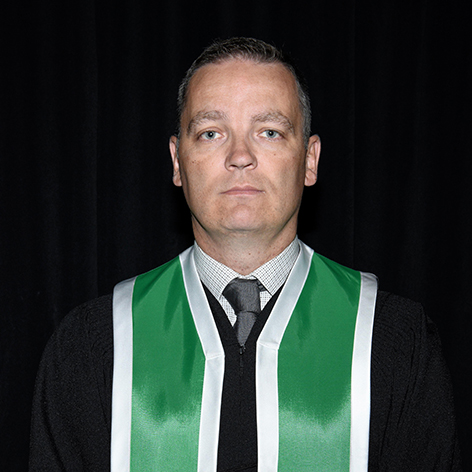 Kurtis Sisk
Public Relations, 2000
Kurtis Sisk graduated from Durham College's (DC) Public Relations program with honours in 2000 and is now the CEO of the Heart and Stroke Foundation of New Brunswick, where he has spent the last 13 years working his way up the ladder. He now oversees a team who has achieved a significant 126 per cent fundraising growth with over
$3.4 million in revenue.
Known as a passionate leader in the non-profit sector, he has worked tirelessly to raise necessary funds in a province where demand for heart disease and stroke care is high and financial conditions for fundraising are tough. Under his leadership, the Heart and Stroke Foundation continues to be a strong and growing presence in New Brunswick.
His achievements include bringing the Hockey Heroes Weekend event to the province, an event that has become the largest fundraiser in Atlantic Canada, raising over $800,000 in 2017 alone. Kurtis is also a current committee member of Healthpartners New Brunswick, having also served as its chair from 2009 to 2013, and was the national chairperson of Canadian Cancer Society's Relay For Life working group in 2006.
When not at work, he can be found spending time with his wife and two children, as well as volunteering as a coach for youth sports including soccer, hockey and softball. A firm believer in experiential learning, he has
provided both summer and co-operative education placements with the Heart and Stroke Foundation to over 100 students. Kurtis is also currently completing his Executive Master of Business Administration specializing in Social Enterprise Leadership at the University of New Brunswick.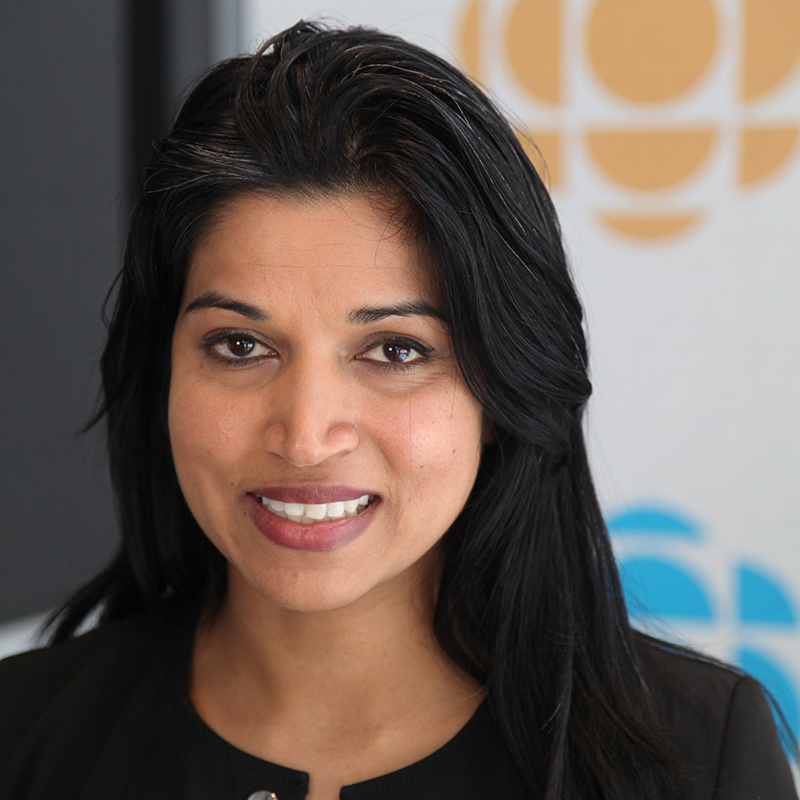 Manjula Selvarajah
Journalism – Print and Broadcast, 2014
Manjula Selvarajah is a Toronto-based freelance journalist, technology columnist for CBC Radio and producer for local CBC Radio shows, including the very popular Toronto morning show, Metro Morning. She is a 2014 graduate of Durham College's Journalism – Print and Broadcast program (now known as Journalism – Mass Media).
Manjula talks to CBC radio audiences across the country about interesting developments in technology. She has guest hosted CBC Radio's Toronto music show, Big City Small World, which showcases the city's music talent and presented a column called Live and Learn on CBC's Fresh Air, where she profiled people dipping their toes into new experiences. She also co-hosted one of the few English shows on Canadian Tamil television, Crossroads on Tamil Vision International.
Prior to earning her diploma, Manjula was vice-president of Marketing and the thirteenth employee at Toronto start-up software firm Eloqua. There she managed a team of nine marketers and inside sales representatives to design and execute creative marketing campaigns, to build a quantifiable sales funnel for Eloqua's growing North American sales team.
Manjula is the co-founder of the volunteer-run organization Tamil Women Rising. She has volunteered extensively with the Canadian Tamil Youth Development Centre, the Canadian Tamil Congress, and for fundraisers in support of the Tamil Studies Conference and charities in the north and east of Sri Lanka. She is the chair of the Durham College Journalism Program Advisory Committee and returned to the college in February to speak to students during the college's annual Alumni in the Pit event.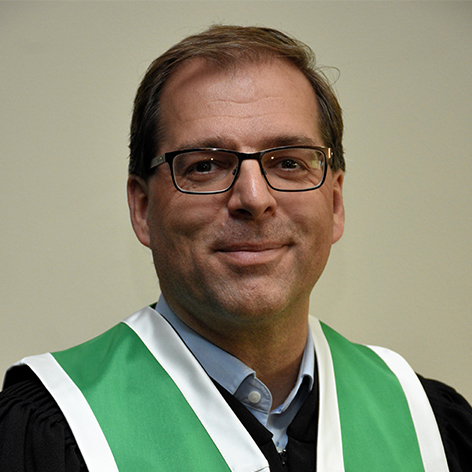 Roland Kielbasiewicz
Business Operations Management, 1990
Roland Kielbasiewicz, a 1990 graduate of Durham College's (DC) Business Operations Management program, is the Founder and CEO of Loraxian, Inc. The company specializes in the development, finance, ownership, and management of sustainable infrastructure projects in Canada and internationally.
He is also the founder of the IGNITE Infrastructure Association, a membership-driven, non-profit organization behind the IGNITE program, which provides energy efficient and sustainable infrastructure capabilities to government, First Nations, education and healthcare sectors. It also oversees the IGNITE Maple Project, which aims to bring sustainable change to the lives of 880 Canadian First Nation children, youth, and young adults in Wiikwemkoong, by improving educational and sports resources which leads to building their capacity.
Roland's ties to DC are strong, having worked on a number of research initiatives with the college since graduating. These include conducting technology testing with the Office of Research Services, Innovation and Entrepreneurship (ORSIE) and partnering with ORSIE and the Durham Region Police Service on a research project for proof of principle testing of a fuel-saving technology, to provide financial savings for organizations with large vehicle fleets, including emergency services or public transit. He has also served in an advisory role reviewing technologies for funding approval, has been a guest speaker in numerous classes and has hired DC graduates over the years.